What is Dry Cleaning? – How is Dry Cleaning Done?
In most cases, dry cleaning is reserved for garments and materials that are just not up to the task of being laundered in a conventional household washing machine and dryer. However, have you ever thought about what exactly occurs to your clothes when they are dry cleaned? Read on to find out how a garment is made and where it stops along its journey.
A Definition of Dry Cleaning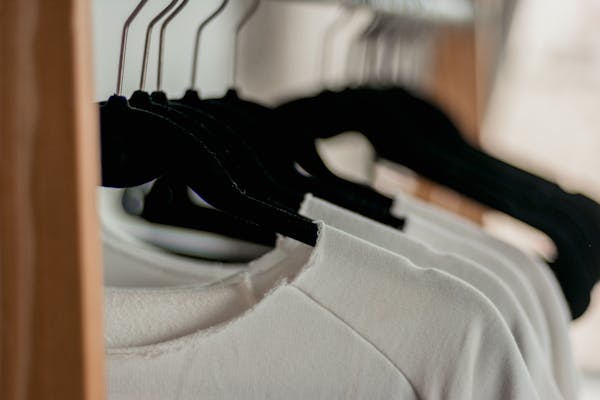 To clean clothes and materials, dry cleaners use a chemical solvent that contains very little water, or none at all. In contrast to water in a washing machine, the solvent used for dry cleaning only cleans the fabric's exterior. It also maintains the fabric's original size and shape.
How Dry Cleaning Chemicals Came to Be
Since Roman times, ammonia has been used to clean woolen togas to avoid shrinkage. Next, cleansers used combustible petroleum-based solvents like gasoline and kerosene.
In the 1930s, cleaners began utilizing perchloroethylene, or "perc." This chlorinated solvent is still widely used today. Perc is carcinogenic and has a characteristic odor. In the 1990s, the EPA began regulating dry cleaning chemicals and encouraging cleaners to use safer, more eco-friendly solvents.
Also Check: Find the Best Dry Cleaners Near Me (Search By Zip Code or City Name)
What Goes Into a Professional Dry Cleaner
Now more than ever, it is safe to use professional dry cleaning services. There is no clear winner between dry cleaning and washing your clothes; instead, it depends on the fabric and whether or not it has to be dry cleaned to maintain its appearance and form. The process starts when you bring your filthy laundry to your neighborhood dry cleaner.
Most modern dry cleaners will take your clothes to an off-site cleaning facility because they do not have very large and expensive cleaning equipment themselves. This is a more economical solution than installing equipment at each collection point. Each item undergoes a multi-step cleaning process, including:
1. The Practice of Labeling Clothes
A unique number is attached to each and every item. Paper tags, stapled or attached to the clothing, are used by some dry cleaners. For repeat consumers, some businesses utilize a barcoded iron-on strip. Tagging guarantees that your clothes are returned to you after they have been cleaned with other similarly filthy items from various clients.
2. Examining the Clothes
Checking for objects left in pockets, rips, tears, and missing buttons is done before washing clothes. Items are returned to buyers with a note detailing any pre-existing damage or defects.
3. Getting Ahead of the Stains
The cleaner will inspect the garments for stains and treat them as needed before submitting them to the solvent cleaning process. Telling the cleaner what spilled or leaked onto your carpet or upholstery and how it became stained is a huge assist in getting rid of the stain completely. When cleaning, a professional will also remove or hide fragile buttons and trim.
4. Processing by a Dry Cleaning Machine
Dirty garments are placed in a big drum machine and washed in a chemical solvent that does not require water. Gentle agitation in the solution helps release dirt from the clothing. Clothes are "rinsed" in a new solvent solution to remove any remaining dirt, and the used solvent is drained, filtered, and recycled.
5. After Observation
The chemical solvent used in dry cleaning is highly effective at removing oil-based stains. But other stains aren't always so easy to get out. As a result, after the wash process is complete, each article of clothing is post-spotted to check for any lingering stains. Steam, water, or a vacuum is used to the stains in order to get rid of them completely.
6. Finishing
Putting the garment in the wearable condition is the last stage. Wrinkles can be steamed or pressed out, buttons can be reattached, and mending can be done. Returning items to the consumer involve hanging or folding them. The plastic bags are intended solely for the purpose of protecting your clothing during transport. If you don't take them off straight away, the trapped moisture could ruin your clothing.
Use Your Dry Cleaner Effectively: Here's How
Please Read All Labels Before Consuming
Although it may seem obvious, many people either ignore or remove the labels off their clothing. If there are any particular instructions or unusual materials, you should bring this to the notice of the dry cleaner before they clean it.
Do not attempt to clean up your own messes
It can be alluring to attempt stain removal on one's own clothing. Don't give in to the temptation; take the item to the dry cleaner instead. The oil, color, or food will likely become much more embedded in the cloth, making removal even more challenging or impossible.
At the time of drop-off, please make sure to draw attention to any stains.
Make sure stains are marked and pre-treated during cleaning by always calling attention to them.
Highlight any unique accents or buttons.
Taking care not to damage the garment's delicate buttons or embellishments is essential when wearing certain items. Seeing that you'll be communicating with a representative rather than the cleaner directly, it's important to call attention to these items and request that they be relocated or covered up while the space is being cleaned. Inquire about whether or not the service includes reaffixing the parts.
Make any requests for a special treatment known right away
At the time of drop-off, always call attention to any stains, delicate fabrics, or embellishments. Don't take a chance or believe everything will be fine while it's being dry cleaned. If you and your cleaner can establish some sort of rapport, you'll get considerably better outcomes.
What are the Eco-Friendly Alternatives to Wet Cleaning
You can avoid using harmful chemicals by finding a green dry cleaner that provides one of the following services instead:
Water, specialized detergents and state-of-the-art washers and dryers can clean your clothes, but this method isn't always suitable for delicate fabrics.
In order to remove dirt from clothes, sophisticated (and pricey) cleaning machines use pressurized liquid carbon dioxide or its gaseous equivalent as a non-toxic solvent. Because no heat is used, the method is also easier on textiles.
Solvent made from silicon also called siloxane, dissolves dirt and stains in water. Chlorine may not be environmentally friendly, though, in the production process.
This technique is promoted as organic because the solvent is derived from the earth, but the DF-2000 hydrocarbon solvent is derived from petroleum and may not be as environmentally friendly as you'd want.