Are you searching for cooking classes near me or in Los Angeles? Check out below 10 top-rating culinary schools for all ages.
If want to explore more cooking school in Los Angeles city then enter your zip code in the below the search widget. After entering your area zip code, all the cooking class centers will be shown on your screen.
1. Hipcooks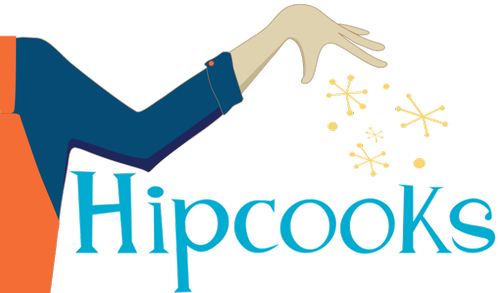 If you're just a beginner and looking for the best cooking classes in Los Angeles then Hipcooks would be your perfect choice. Hipcooks provides hands-on cooking classes in a very cool and relaxed environment. They have more than 50+ classes to choose from. Hipcooks provides gift certificates for cooking classes as well as you can purchase kitchen stuff online and in their store.
User rating: 4.7
Location:
2833 S Robertson BlvdLos Angeles, CA 90034 310-841-2738
642 Moulton Ave Unit E21Los Angeles, CA 90031 323-222-3663
2. Eatz
Eatz would be your ideal class because you learn here basic knife skills and other cooking techniques in each and every class. This school gives you true training with a hands-on cooking environment that includes almost 4-5 course meal and they teach you to cook with unlimited cocktails or wine. So this is one of the overall best cooking classes for beginners or experienced home cooks in Los Angeles.
Class Cost: $25 (For 2 Hour Duration)
User rating: 4.7
Location: 612 N La Brea Ave, Los Angeles, CA 90036
Phone: 323-935-3289
3. Food Story
In Food Story School, you'll learn different types of Japanese courses, that includes ramen, bar food, and sushi. Food Story's aim is to provide trustworthy food education with Japanese cuisine and elevate the standards of Japanese cuisine in the U.S.A by making a well-informed customer base. Therefore, if you're looking for Japanese cooking classes in Los Angeles, then it will be your perfect selection.
Class Cost: $90 – 120 (Per Person)
User rating: 4.7
Location: 810 S Spring St #1204, Los Angeles, CA 90014
Phone: N/A
4. The Gourmandise School
If you're looking for date night or anniversary cooking school, then The Gourmandise School would be perfect for you. This school is situated on the third floor at Santa Monica Place, where you'll learn hands-on cooking and baking classes for those who just started as well for professionals.
Kids Class Cost: $75 ( for 2 1/2 Hour)
User rating: 4.9
Location: 395 Santa Monica Pl #323, Santa Monica, CA 90401
Phone: 310-656-8800
5. Sur La Table

Sur La Table offers in-store cooking classes, private events, kids, and teen cooking series in a very fun and enjoyable environment in the Los Angeles location. Their instructors are all trained chefs and teachers and have an awesome wealth of knowledge who are waiting to share with you. They organize a small group of class that contains 15-20 that usually worked on groups of 4.
Class Cost: Approx $85 (Per Person)
User rating: 4.2
Location: Farmers Market, 6333 W 3rd St, Los Angeles, CA 90036
Phone: 323-954-9190
6. New School of Cooking Culver City
If you want to learn about contemporary sooking and baking technique skills then this school is welcome you. This culinary school provides value to their student with the help of building their skillsets and by using hands-on learning with basic fundamental techniques.
This Los Angeles based cooking school offering varieties of cooking classes such as
Recreational Cooking and Baking Classes
Single Day Workshops
4-Week and 20- Week Cooking Classes
Kids and Young Adult Classes and Camps
Corporate Team Building Events
Location Rentals for Filming and Kitchen Use
Private Events & Catering
Class Cost: $115 (For Individual), $1,065 (12-week culinary basics)
User rating: 4.6
Location: 8690 Washington Blvd, Culver City, CA 90232
Phone: 310-842-9702
7. Chef Tech Cooking School
This school has the main aim to teach Los Angeles people how to cook and show them how to choose quality ingredients. Chef Tech Cooking School trainer teaches you how to use the proper equipment and master the best techniques.
This culinary school provides culinary education and kitchen experience with a side of palate pleasure.
Class Cost: $35-$80 for 2 1/2 Hour
User rating: 4.7
Location: 3842 Atlantic Ave, Long Beach, CA 90807
Phone: 562-989-2467
8. BLVD Kitchen
In BLVD Kitchen, you'll be given an opportunity to hosts hands-on classes and fun parties that create crave-able catering for small as well as large events and offer food professionals a unique place to thrive. They have more than 8+ professionals chefs that help you to build or sharp your cooking basic to advance skills. BLVD is well-known for kids cooking classes in Los Angeles.
Class Cost: $20 – $100
User rating: 4.7
Location: 13545 Ventura Blvd, Sherman Oaks, CA 91423
Phone: 844-454-2583
9. Spork Food
Spork Feed cooking classes are popular for Vegan in Los Angeles city. This culinary school has a passion for Vegan cuisine and its mission to provide simple, delicious recipes to many people's lives. Spork Food was found by two sisters who have been vegan for 20 years and they also have written two awesome cookbooks.
Their classes are held two times on a monthly basis at West Hollywood space. Signup or Enroll in one of their class where you'll learn how to make a menu of three or four awesome and tasty vegan dishes.
Class Cost: Around $80 ( 2 1/2 Hours)
User rating: 4.4
Location: 7494 Santa Monica Blvd #302, West Hollywood, CA 90046
Phone: 323-512-5544
10. The King's Roost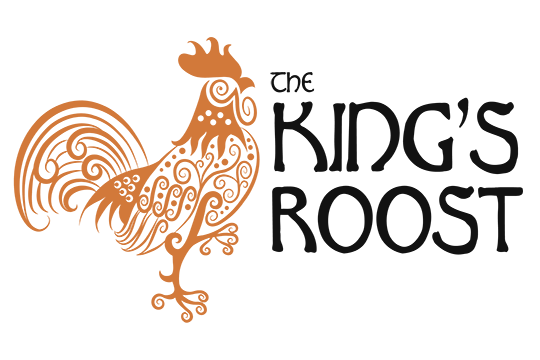 The King's Roost is an awesome place to learn cooking skills. This culinary school is founded by Roe and he is very passionate about making things. The King's Roost provides you with supplies and classes that you need. Enroll in the King's Roost classes and get advice, equipment, lessons, or encouragement anytime.
The King's Roost is a cooking school of DIY that supplies you with a required instruction, workshops, encouragement, and community you crave so that you can work on your new projects or you can complete or pursue your favorite cooking hobby.
Class Cost: $95 (3 Hour Workshop)
User rating: 4.8
Location: 3732 Sunset Blvd, Los Angeles, CA 90026
Phone: 323-426-9769