Are you looking for the best cooking classes near me or in Chicago city? Check out 5 best Cooking classes down below which is I independently research, test, and recommend you.
You can also find top Culinary schools in Chicago by just entering your zip code down below. This tool lets you find the best school near your zip code area and pick the list of top-rated cooking schools on your screen.
1. The Chopping Block
The Chopping Block, Chicago's premier school for home cooks, offers intimate, interactive cooking classes daily. This cooking school includes teaching kitchens, event space, and retail space. This is one of the best and highly recommended cooking school in Chicago.
User Rating: 4.6
Website: http://www.thechoppingblock.com
Locations:
1. MERCHANDISE MART
The Merchandise Mart Plaza,
Suite 107, Chicago IL. 60654
Phone: 312-644-6360
2. LINCOLN SQUARE
4747 N Lincoln, Chicago, IL 60625
Phone: 773-472-6700 | 773-472-6779
2. Cozymeal Cooking Classes
Search and make compare the best cooking classes, team building activities & much more in Chicago. Cozymeal is one of the best platforms to find cooking classes, team-building events, with nearby professional chefs and culinary guides. It lets you find and book cooking classes (around $60-$150 per person) with the help of professional chefs in Chicago.
User Rating: 4.8
Website: https://www.cozymeal.com
Location: 141 W Jackson Blvd #300a, Chicago, IL 60604
Phone: 847-868-3072
3. Naveen's Cuisine
If you want to learn Indian dishes in Chicago, then you must check out Naveen's Cuisine cooking classes. We recommend this for couples, a work outing, or a social event. Naveen Sachar is the founder of this class and he had a life-long passion for food.
User Rating: 5.0
Website: http://www.naveenscuisine.com
Location: 2325 W North Ave, Chicago, IL 60647
Phone: 773-230-9320
4. The Social Table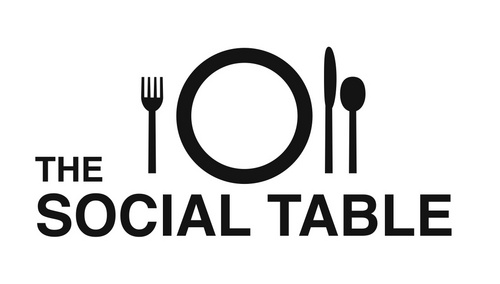 Unique culinary space in Chicago city (Lincoln Park) which is specialized in hands-on cooking classes and private events. If you're looking for group classes then The Social Table would be your perfect choice. This cooking class is family-friendly with themed menus such as Italian Pasta Night and organizes special summer camp sessions for teenagers.
User Rating: 4.9
Website: http://www.thesocialtable.com
Location: 819 W Armitage Ave, Chicago, IL 60614
Phone: 773-697-4109
5. The Wooden Spoon
Its store provides well-known kitchenware brands & a selection of culinary classes. You'll get a front-row seat for cooking class which is taught by one of them very entertaining chefs. Here, you'll get a group cooking experience. You will learn with the recipes and skills that you need to recreate the meal at your home. The Wooden Spoon shares their cooking expertise with a fun, cool, and relaxed environment.
User Rating: 4.4
Website: http://www.woodenspoonchicago.com
Location: 5047 N Clark St, Chicago, IL 60640
Phone: 773-293-3190
6. Cooking Fools
Cooking Fools started in 2003 and it is located at Wicker Park/Bucktown neighborhoods. Their secret cooking formula is simple: use quality ingredients with good techniques, and be flexible. These all things make their customer experience awesome and unforgettable.
Cooking Fools classes events are 100% hands-on because you're going to take part in it. Their events are always held full of fun, informative, and casual. Cooking Fools Classes available for the Chicago people which makes 10 to 30 people of the group and its range from around $70 to $250
Class Cost: $75 (Per Person)
User rating: 4.2
Website: http://www.cookingfools.net
Location: 1916 W North Ave, Chicago, IL 60622
Phone: 773-276-9377
7. Get in the Kitchen
Get in the Kitchen is well-known for the "party school" of Cooking Classes in Chicago. Many people joined in their classes because they organize really fun and memorable events. Their cooking parties include private parties/corporate events and TV Dinner cooking parties.
So if you're looking for a really cool, fun, and enjoyable cooking school in Chicago, then this gonna be your perfect choice.
User rating: 5.0
Website: http://www.getmeinthekitchen.com
Location: 3617 North Broadway, Chicago, IL 60613
Phone: 773-754-7877
8. The French Pastry School
The French Pastry School was started in 1995 which is located in downtown Chicago. This cooking learning school is counted in only major culinary schools in North America that are dedicated to things sweet and baked.
The French Pastry School offers 100% hands-on education taught entirely in kitchens by professional chefs. This Chicago based cooking classes trained 1000+ chefs through its programs in Pastry, Baking, Cake, and Bread and its ongoing education workshops.
User rating: 4.7
Website: http://www.frenchpastryschool.com
Location: 200 S Wacker Dr, Chicago, IL 60606
Phone: 312-726-2419