Spa and massage are essential to pamper our body to break from the hectic city life. Here, we have listed the best spa for a massage in Chicago, which revitalizes the body and the soul. Expect the finest staff, courteous treatment and an excellent experience. You can choose according to your liking for a fun and relaxing session.
1. River North Massage Therapy Center: It is a quality therapeutic massage center in Chicago that gives incredible services to its clients.
2. Urban Oasis: Chicago's premier massage and skincare spa for you to have a perfect experience with complimentary drinks.
3. Elements Massage: It provides custom massages at affordable prices and an experience you never had before.
4. Windy City Massage: LGBTQ-friendly spa in Chicago provides customized facials, massages, and other spa services by their trained therapists.
5. Lincoln Park Massage Spa: A luxurious spa that offers the best massage treatments and high-quality services.
6. Allyu Spa: A great spa with a beautiful ambiance and a super clean and relaxing environment.
7. Lincoln Square Massage: Escape your everyday routine with a relaxing and stress-free spa day at Lincoln Square Massage in Chicago.
8. Hand and Stone Massage and Facial Spa: Highest massage and facial services with guaranteed relaxing and pampering experience.
1. River North Massage Therapy Center
River North Massage Therapy Center was started in 1999, but then their main focus was on education, so they opened a school for massage, bodywork, and healing in 2002. Then in 2011, they restarted their massage center and is providing services since then.
They offer professional services: traditional table massage, couples massage, eastern bodywork, pregnancy massage, reflexology, myofascial cupping, sports massage, and student massage. They have licensed employees who provide quality services.
They offer a 10% discount to their new clients, and you have to fill a new client registration form. You can also be a member, and their membership includes a free massage and 25% discounts on all services. They also have other packages and offers, and you can get detailed information on their website.
Website: https://www.rivernorthmassage.com
Address: 747 N LaSalle Dr #300, Chicago, IL 60654
Phone: 312-854-2834
Spa Hours: Mon – Thu (10 am – 9 pm), Fri – Sun (9 am – 8 pm)
Pricing
Reviews
Regularly visited when I was living in the area. Ask for Namiko – no cookie cutter sessions. Each session was tailored to where she felt the knots and where you held tension. She can also accommodate for amount of pressure you would like.
I booked a deep tissue massage with Alex. He was amazing! I spend most of my days in the hospital working and Alex really helped with all my concerns. Very considerate of how I was feeling during the massage. He really alleviated most of my discomfort! I would definitely come back and book with him again.
I've been seeing Lara for several years. She is a miracle worker. I had an arm injury that over time got so bad that I could not lift it. After a number of visits I regained mobility and the pain disappeared. My monthly maintenance visits always leave me feeling great.
Also See: Find Spa For Massage Near Me | Search By Zip Code
2. Urban Oasis
Urban Oasis is an experienced spa established in 1992 and has been providing massage therapy in Chicago. They have 65 therapists who are highly trained, licensed, and certified with accredited schools.
They provide a wide range of massage services, including shiatsu Oriental Bar Therapy, Deep Tissue Massage, Hot Stone Massage, Oncology Massage, Lymphatic Drainage Therapy, Prenatal Massage, and Reflexology, Bamboo Fusion, Shiatsu, Sports Massage, Swedish Massage, TMJ Relief, and Thai Massage.
You can visit their website for more details and offers. Super luxurious interior with affordable prices. It would help if you tried this place. Quality customer service. One of the best in Chicago.
Website: http://urbanoasismassage.com
Address: 939 W North Ave, Chicago, IL 60642
Phone: 312-640-0001
Spa Hours: Tue – Thu (10 am – 8 pm), Fri (9 am – 7 pm), Sat (9 am – 6 pm), Sun (10 am – 5 pm), Mon (12-8 pm)
Due to Covid-19 Urban Oasis is currently not offering Hot Stone, Bamboo, TMJ/Face Massage or Aroma Therapy.
Pricing
Reviews
Very calming place. Not as bare bones or utilitarian as similar non-spa massage places. Also, they're taking COVID-19 safety VERY seriously. I felt very comfortable coming back after a long time away!
Wonderful service and massage therapist Jorge Cabrera worked wonders. He was knowledgeable and helped troubleshoot areas of muscle tension and restored mobility I haven't had in months. Felt like a new person walking out. High recommend.
First massage in 16 months did not disappoint! Reasonable safety precautions didn't impede enjoyment of the experience whatsoever. Deep tissue work was amazing. I am so happy to be able to return to getting massages at Urban Oasis.
3. Elements Massage

Elements Massage is the best spa that delivers an amazing therapeutic experience to its clients in Chicago. They specialize in deep tissue massage, Swedish massage, Sports massage, Trigger point massage, Stretch massage, Couples massage, and Parental massage.
You can also get add-on services to enhance your session like Herbal ritual, Aromaritual therapy, Himalayan salt stone massage, Integrative reflexology, and Hot stone massage. You can get $30 off on your first one-hour massage session, and they have other offers and packages from which you can choose.
They provide a personalized experience in every aspect of your massage. You can contact them to schedule a massage session.
Website: https://elementsmassage.com
Address: 1160 S Michigan Ave, Chicago, IL 60605
Phone: 312-535-3875
Spa Hours: Mon – Sun (9 am – 9 pm)
Pricing
Reviews
The atmosphere and staff were great. It was neat, quiet, and peaceful. I really enjoyed my massage. I was asked about my trouble areas and they were attended to. I will be back in the near future.
I've tried multiple massage therapists, and so far I haven't had a bad massage. The place is always clean and the atmosphere relaxing. It's in a prime location and easy to access. It's well worth the money to become a member of Elements Massage. I look forward to my 90 minutes every month.
Always a wonderful experience! From the front desk to all of the therapists I have been lucky to get a massage from! Moving from the area but excited there is an Elements in my new town so I can continue to support them!
4. Windy City Massage
With over two decades of experience, Windy City Massage has provided services to more than 100,000 clients in Chicago. They provide exceptional services: spa parties, chair massage, hotel massage, residential massage, spa staffing & coverage, spa conception, and design. The atmosphere is amazing.
The location is spacious, clean and very elegant. It is quiet and peaceful and a must-try for everyone. The staff is very welcoming and friendly. They disinfect every piece of equipment before and after every use, and they are all masked up. You can call them to book your appointment. It is one of the select salons to pamper yourself in Chicago.
Website: https://windycitymassage.com
Address: 909 Michigan Ave, Chicago, IL 60611
Phone: 312-946-3000
Spa Hours: Mon – Sun (8 am – 10 pm)
Pricing
Reviews
I got a spa package here for a massage and a facial. I got my massage from leticia and facial from harmony! It was the best massage I've gotten honestly, I've gotten so many massages before. They were so nice and accommodating the entire time. Definitely coming back here. 😊
This was an amazing first experience, the workers are extremely professional friendly, and knowledgeable. I will definitely be going with the longer option next time. I would definitely recommend J to anyone who asked and if I could give a higher rating I would. My wife and I both will be repeat customers.
Just received my couples massage from Ky and Herman. Great job! Super friendly, great communication and I walked out feeling brand new. I would definitely recommend.
5. Lincoln Park Massage Spa
Lincoln Park Massage Spa has the city's best therapists with over 45 years of experience and pioneering new techniques. They provide Chair Massage, Deep Tissue Massage, Expectant Mother Massage, Hot Stone Massage, Neck, Back & Shoulder Massage, Relaxing Foot Massage, Sports Massage, Swedish Massage, Couples Massage, and other body treatment services.
You can also customize and get extra add-on services and other spa packages. They provide premium services to their clients. Everything is properly sanitized, and social distancing is maintained among the customers. Lincoln Park Massage in Chicago offers an unforgettable experience. It is an amazing spa to have your best me-time.
Website: https://www.lincolnparkmassage.com
Address: 630 W Webster Ave, Chicago, IL 60614
Phone: 773-296-6300
Spa Hours: Mon – Sun (10 am – 7 pm), Thu (Closed)
Pricing: Click Here For Pricing Details
Reviews
I had a wonderful prenatal massage done by Anna. I would highly recommend to get an Expectant Mother massage if you're pregnant and feeling those aches and pains. My back has been so stiff. I left feeling rejuvenated and my back felt so much better!
I took my sister here for a birthday present and we both LOVED it. Everyone was so nice and professional. From when I would call to ask for prices, to the moment we walked in and the moment we walked out. The massage was amazing. Definitely would go back and I highly recommend it!
The massage was great and the price was great! The whole place smelled nice and we thought the service was just top notch! Next time we're in town, we're absolutely booking another couples massage. Thanks again!
6. Allyu Spa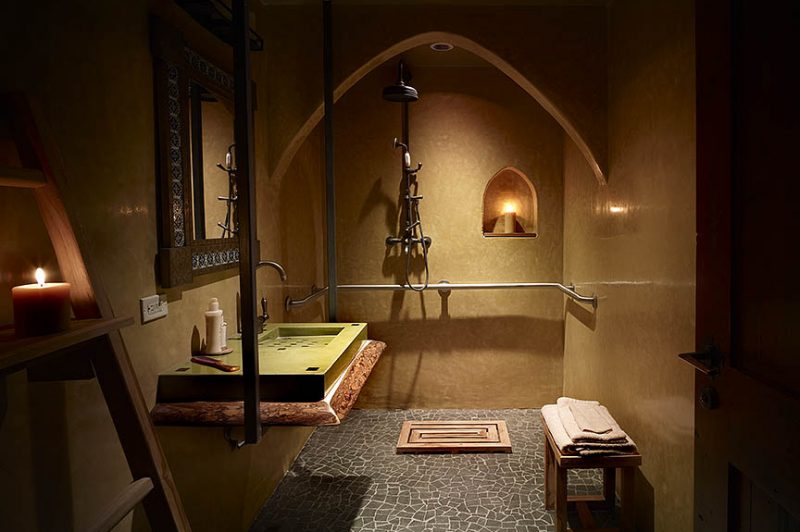 Allyu Spa is the place for your ideal massage therapy in Chicago. The salon has a beautiful interior that gives a luxurious vibe to its customers without charging expensively. They offer a wide range of services like Manicures and Pedicures, Hot Oil Massage, Chakra Balancing, Reflexology, Spa Body Treatments, Couple's Services, Prenatal Massage, Facial Care, Waxing and Tinting, Sauna Therapy, and Shower Rooms.
They also provide Energetic Space Clearing Methods, Facials Peels, Allyu Spa Wish Box, and Other Massages. You can get detailed information about their packages on their official website. They are committed to the needs, health, and well-being of their clients. It is a great deal for self-care at Allyu Spa in Chicago.
Website: https://www.allyuspa.com
Address: 600 W Chicago Ave, Chicago, IL 60654
Phone: 312-755-1313
Spa Hours: Mon – Fri (10 am – 8 pm), Sat (9 am – 8 pm), Sun (9 am – 6 pm)
Pricing: Click Here For Pricing Details
Reviews
Had a relaxing personal spa day while the husband was out of town. Reasonably priced (package deal includes gratuity), great deep tissue massage, attentive service, and very clean environment. I do wish they had the option to serve tea or hot water though.
Phenomenal experience with the massage and sauna package. Great ambience and definitely does a great job making you forget you are in a massive building in downtown Chicago. Staff was very attentive.
I had decided I needed a spa day and just so happened to find this place, and I am so glad I did! Super clean and relaxing environment, the staff are so friendly and welcoming. Kim and Cindy took exceptional care of me. I will 1000% be going back and recommending Allyu to all my friends!
7. Lincoln Square Massage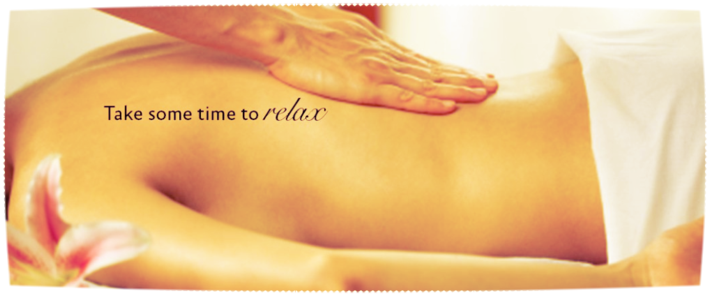 Lincoln Square Massage in Chicago was started in 2017, and it has been awarded Best of Chicago, Best Massage 2017 by the Chicago Reader. Their therapists have more than 20 years of experience in this field.
Services offered by them are Cranial Sacral, Cupping, Couples Massage, Deep Tissue Massage, Hot Stone Massage, Manual Lymph Drainage, Meta Ki Touch, Myofascial Release, Oncology Massage, Prenatal Massage, Reiki, Reflexology, Shiatsu, Swedish Massage, Sports Massage, and Vibrational Sound Therapy.
If you don't know which massage you need, they determine your habits and what level of pressure and motion is best suited for your body's condition and accordingly advice you the best. You can also buy gift certificates. Proper safety precautions are taken, they check your temperature before entering, and their therapists are fully vaccinated. It is one of the best spas for a massage in Chicago.
Website: http://www.lincolnsquaremassage.com
Address: 4757 N Hermitage Ave, Chicago, IL 60640
Phone: (773) 728-5768
Spa Hours: Mon – Sun (8:30 am – 8 pm)
Pricing
Reviews
Just had my first massage ever here with Michelle. Fantastic experience and will recommend. The message was relaxing and helpful with a specific pain point. I'll definitely be back soon!
I had a massage today by Monserrat who did a fantastic job on my back, shoulders, and neck. Previously, I had Loretta who also did a great job consistently. I always feel relaxed after visiting here. Thank you!
Jeanne and Michelle have provided some of the best massages I've ever had! Even though I recently moved out of the nearby area, I will continue to come here for the quality services and experience.
8. Hand and Stone Massage and Facial Spa
Hand and Stone Massage and Facial Spa is a full-service spa in Chicago. It gives specialized spa treatment and services. It has a luxurious interior and comfortable seating arrangement.
The massage offered by them is Swedish, Deep Tissue, Trigger Point, Sports, Prenatal, Couples Massage, Cold Stone Face Massage, and other services like Hot Towel Foot Treatment, Hot Towel Hand Treatment Peppermint Scalp Massage, Aromatherapy, Classic Facial Services, and Other Hair Removal Enhancements.
You can customize any of their services to meet your specific needs. They have licensed estheticians and massage therapists to provide you with exceptional services. You can contact the spa for specialty service availability.
You can also book your appointment online on their website. If you've never had a Massage or Facial, Hand and Stone Massage and Facial Spa will make your first experience memorable.
Website: https://www.handandstonechicagosouthloop.com
Address: 1130 S Michigan Ave Suite B, Chicago, IL 60605
Phone: (312) 574-3325
Spa Hours: Mon – Fri (9 am – 10 pm), Sat (8 am – 8 pm), Sun (10 am – 8 pm)
Pricing
Reviews
Really enjoyed my first experience at Hand and Stone. The entire staff, from beginning to end, were very welcoming and friendly. Will definitely be going back soon. Abby gave me the best facial I've had in years. Thank you!
Love the cold stone face massage upgrade! The standard across multiple locations is what makes me a fan of this place. It's like a Chick-fil-A – you know what to expect each time and leave feeling refreshed. I wish their prices were a bit more affordable for the membership so I didn't have to rely on gift cards to visit.
I'm a huge fan of my masseuse here and have been going over a year consistently! She's amazing! And I love their coconut water… It's like candy but actually just water! 😄