1. Stoddard's Range and Guns
Location: 485 Bishop St NW, Atlanta, GA 30318
Website: https://www.stoddardsguns.com
At Stoddard's, they combine a best-in-class range with a premium storefront to create a firearms destination unlike any other. Stoddard's Range and Guns has two locations, first at Midtown Atlanta and the second one at Douglasville. They provide top-class training for shooters of all types of skill levels. Also, Stoddard's staff members take firearm education seriously. From simple tutorials to advanced gunfighting, their main goal is to offer the best learning experience possible to you.
At Stoddard's, you will also have a buy & sell option where they offer a wide variety of new and used firearms. You can explore their selection and view its trade-in policy.
In such a place, there is a lot of demand for people to buy gift cards. So you can purchase different price gift cards here. So Stoddard's gift cards can be purchased in any amount in their stores or in amounts of $15, $20, $25, $35, $50, $75, $100, $150 or $200 online.
Therefore, if you're searching for the best indoor gun range location in Atlanta city then take a visit to Stoddard's Range. Between their innovative courses, exciting competitions, and unique event spaces, they bring a new level of quality and excitement to the gun range experience.
2. Machine Gun Experience
Location: 3084 S Highland Dr b, Las Vegas, NV 89109
Website: http://machinegunexperience.com
Machine Gun Experience is a popular and top-rated indoor gun range location in Las Vegas. It is because they offer legendary packages that you won't find anywhere else in the strip area. At this location, they've created combination packages featuring the most thrilling machine guns, rifles, shotguns, and handguns.
They're offering special group packages that provide you tons of options to get everybody in on the action in a friend vs. friend competition. This is awesome for bachelor and bachelorette parties, birthdays, and business events.
Machine Gun Experience offers pic-up & drop service in which they will pick you up from anywhere on the Strip corridor in climate-controlled Mercedes comfort and drop you off at your hotel, another attraction, or anywhere you would to go next – all for free.
3. Midwest Guns & Pistol Range
Location: 8565 Plainfield Rd, Lyons, IL 60534
Website: http://www.midwestguns.com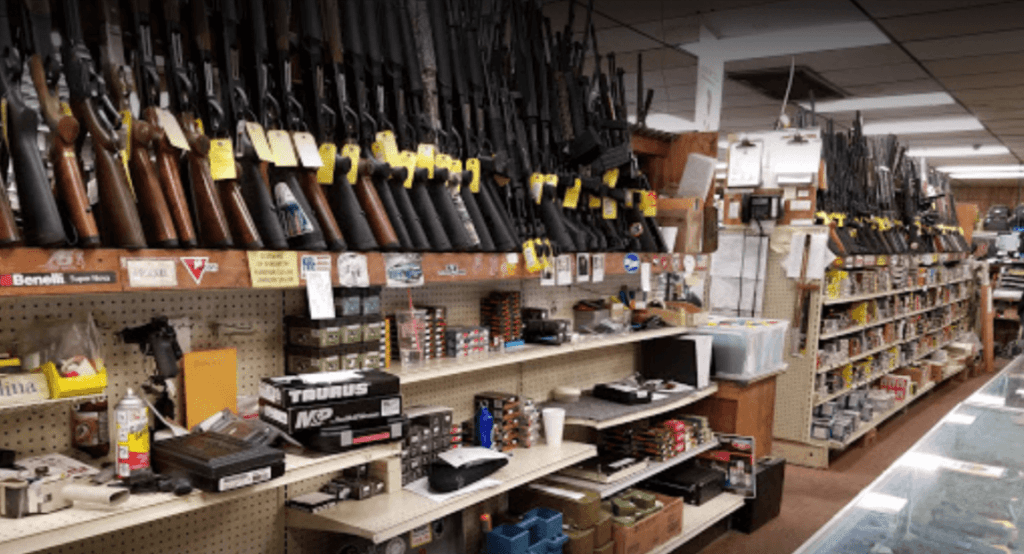 Midwest Guns situated and operates a Gun Store and Shooting Range in Lyons, Chicago Illinois. This is one of the famous and highly 5-star rated indoor gun range locations that servicing Chicago and the surrounding area. This gun range offers a selection of new and used guns, ammunition, and shooting supplies, plus firearms training classes with educated staff and a safer environment.
So if you're interested in Midwest Guns & Pistol Range then visit this locally owned and operated gun range that remain open 7 days a week. They also offer gun and locker rentals, plus a discounted annual pass for avid shooters.
You can signup for one of their gun classes including the always popular Illinois Concealed Carry class. Midwest Guns & Pistol Range also offers private one-on-one and group training classes.
4. Stone Hart's Gun Club & Indoor Range
Location: 14280 SW 142nd St #206, Miami, FL 33186
Website: https://stonehartsgunclub.co
This Indoor Range is a state-of-the-art gun range which is located at 14280 SW 142 Street, Suite 206, in Miami city. This is another one of the highly-rated indoor gun range across Miami. We highly recommend that if you're searching for gun range experience then visit this popular shooting range location for an amazing gun experience.
This is the number one choice for gun enthusiasts, law enforcement, and tourists visiting Miami. This indoor gun range facility incorporates the latest advances in technology. At Stone Hart's Gun Club & Indoor Range in Miami, they host a variety of firearms-related classes. These all instructional classes are open to everyone at all skill levels and cover safe firearm handling, defensive shooting, and the coursework required to apply for a concealed weapon license from the state of Florida.
5. Top Gun Range
Location: 5901 Beverly Hill St, Houston, TX 77057
Website: https://www.topgunrange.com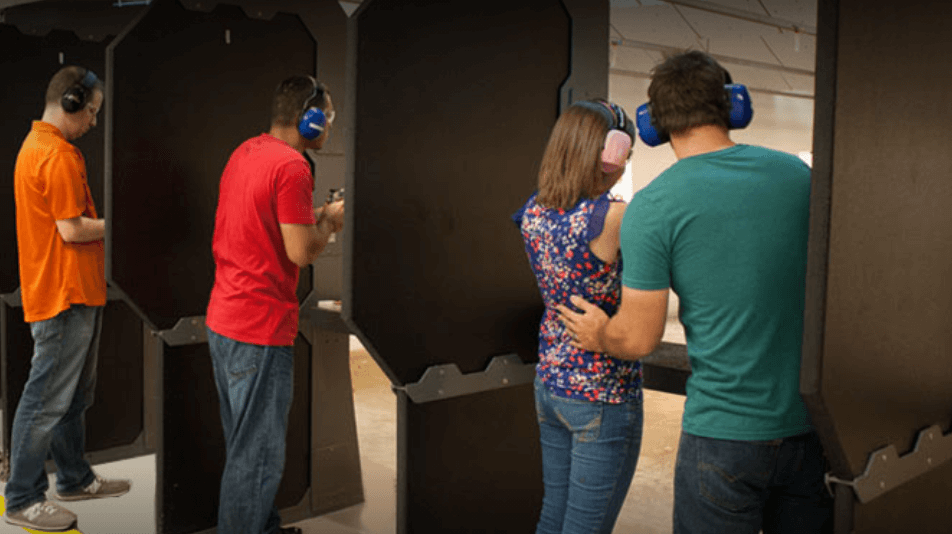 Top Gun Range is one of the highly-rated gun range locations and this 15-lane shooting range is designed for your comfort and safety. Each shooting lane of this location is made & designed for target practice and License to Carry a Handgun qualification.
At this location, when you become yearly membership then you'll get 20-30% off on fees. Such as you become member today and enjoy up to 25% off all training classes and services with their Elite Membership program. You'll also get 20% off box ammunition and 10% off on all bulk ammunition purchases.
When you visit Top Gun Range, you have access to private classes, basic handgun classes, rentals, Sign waiver, license to carry, and range information.
6. The Los Angeles Gun Club
Location: 1375 E 6th St UNIT 7, Los Angeles, CA 90021
Website: http://www.thelosangelesgunclub.com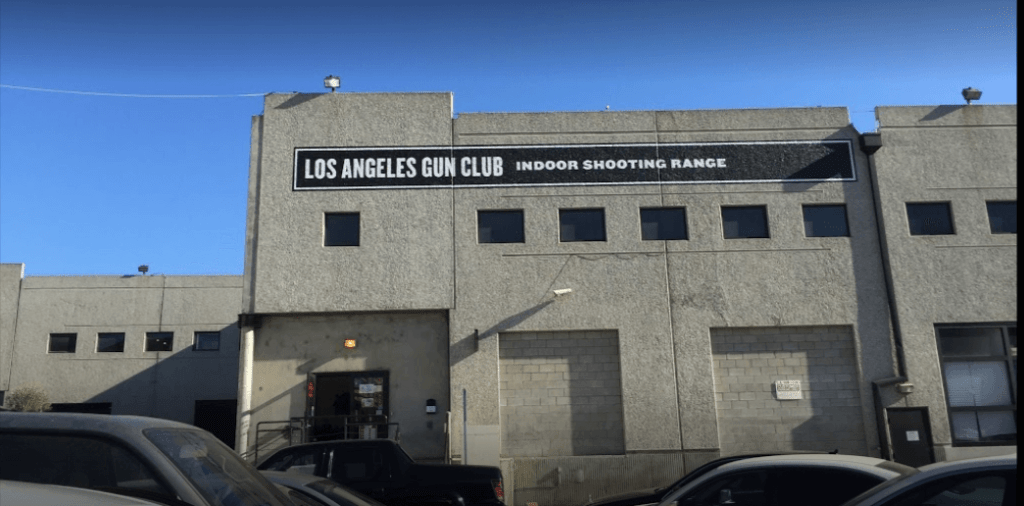 This is another very popular gun range location in LA. This gun range has been committed to providing customers with the best range of experience since 1989. Here, they do not sell firearms. They are not a gun shop, they are simply a shooting range. Also, they only rent out guns for their range use only.
With their wide selection of firearm rentals and ammunition, a visit to this range will always guarantee a fun and memorable experience for shooters of all levels. If we talk about its cost then cost starting approximately $54 and up for two people. They charge for the lane facility usage, firearm rentals, ammunition sales, and for targets.
7. Nardis Gun Club – "The Original"
Location: 4818 Frontage Rd, San Antonio, TX 78219
Website: http://www.nardisgunclub.com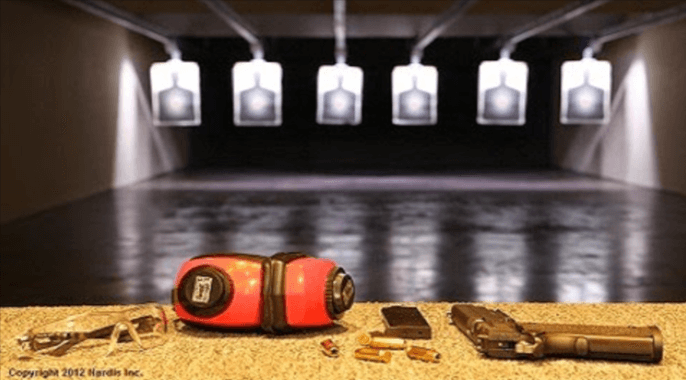 Nardis Gun Club is very popular and one of the highly-rated gun range in San Antonio city. When you visit here they want you to concentrate on your shooting, not your watch. Also, here the range fee is a full day pass, not an hourly charge.
Here, firearms rentals starting from $15. Whether you are looking to purchase your first firearm or you are considering adding one to your collection, you can rent one of many firearms from their large selection.
So if you're searching for the best gun range near San Antonio, then Nardis Gun Club is the worth visit. Visit its website for more information their pricing and other services that they offer.
Wind Up
So these are the top U.S indoor gun range of the different cities. All these are very popular and highly-rated gun range among Americans. You can also check out our "Gun Range Near Me" page where you can search top shooting range location near your area. You can search through zip code or by city-wise list.