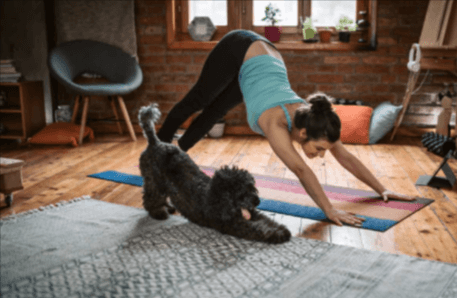 8 Best Dog Training in Philadelphia – Updated December 2022
Training for your four-legged pet is essential for their healthy lifestyle and development. It is an integral part of dogs' overall well-being. So, below we have listed certified, licensed, and trusted 8 Best Dog Trainers in or training companies in Philadelphia who can make your Dog's training process stress-free.
1. HD Dog Training LLC Philadelphia
HD Dog Training LLC is a veteran top-rated dog training company in Philadelphia. It was launched in 2016 and was rated Best of Philly 2018 by Philadelphia magazine, and is still living up to the title. Their main goal is to train you so that you can prepare your pet. They train dogs with kindness and in an organized way.
Their services include In-home private Training, online courses, puppy training, behavioral issues, and swimming lessons. You can contact them for more details. The trainers and other employees are dedicated to their respective roles and put in a lot of effort to achieve the company's goals.
Their training will turn you into a great owner and trainer. If you are looking for a professional company to train your Dog, this is the company. HD Dog Training LLC is worth every penny.
Website: https://hddogtraining.com
Address: 450 N 18th Street Apt# 416, Philadelphia, PA 19130
Phone: (484) 443-3641
Hours: Mon – Sun (8 am – 9 pm)
Reviews
Rob helped us with our then 6-month-old golden retriever names Max. Max was tearing up our entire house and furniture and just being a jerk. We sent him to Rob for 6 weeks and the dog came back completely different. Never chewed on a piece of furniture again. Now he is 3 years old and literally the best dog you can find. We tell everyone about HD Dog Training!
My experience with Rob at HD was amazing! He helped me work on my specific training goals, with clear instructions and patience. Throughout our 8 weeks working together, he helped me learn how to help my dog become the best dog ever!
Rob is a Wonderfull person and an awesome trainer. He inspired me to open my eyes and understand my dogs in a better way. He gave me on line support and he was really clear with his indications. Would totally reccomend, greetings from Argentina
Highly recommend! My pup used to escape his crate and bark for HOURS. Rob quickly helped fix this (via video during quarantine I might add) and now I can bring my dog on vacation and not worry about him being left alone. Rob is super flexible and always available to answer any training questions I have.
Rob was amazing with our dogs. We have had many dogs over the years and have worked with many trainers. These guys are far better than any we have ever experienced. They are very professional and it was a pleasure working with them and welcoming them into our home. We couldn't have been happier.
Also See: Find Best Dog Training Near Me | Search By Zip Code
2. Stronghaus Dog Training Center
Stronghaus Dog Training Center is a professional dog training company that competes at Local, National, and International Dog Training Events. They provide Training like Puppy and dog obedience training, pet and bodyguard Training, dog behavior modification, security dog training, and Schutzhund training.
They offer private one-on-one dog training lessons at their location, and you can contact them for further queries and details. You can even browse through their website for detailed information. They readily answer any questions or questions that you may have.
Stronghaus Dog Training Center in Philadelphia has a wide range of products and services to cater to the varied requirements of their customers. One of the best in Philadelphia.
Website: https://www.stronghaus.com
Address: 12323 Wyndom Rd, Philadelphia, PA 19154
Phone: (215) 308-6649
Hours: Mon – Fri (9 am – 5 pm), Sat (9 am – 12:30 pm), Sun (Closed)
Reviews
We boarded our Australian Sheppard for 2 weeks in November of 2020 and we have experienced an amazing outcome due to the training. It was worth every penny because clearly now a few months later our dog has shown and continues to show improvement. It was a pleasure to deal with Chris.
AMAZING!! Bring your dog here if u have any problems!! My dog was aggressive and so disobedient but when I picked him up it was a completely different dog! I can finally command my once wild and dominant dog. Trust me when I say this is the best dog trainer I have ever experienced and it's definitely worth every penny!
We have taken our two dogs to Chris and received entirely different dogs back—obedient, loving, & newly perfect. He spends perhaps even more time with the owners—to unteach us our own bad habits so everyone would be consistent. I would (and have), always recommend.
Chris is an amazing trainer. I was very satisfied with his knowledge, expertise, and professionalism in training our Central Asian Shepherd, Jasmine. I sent her to Chris for 2 weeks to be trained in his training facility. As soon as she came back she knew how to: Sit, Down, Come, place, In, and heel. She had unbelievable results after just 2 weeks of training. I highly recommend him.
Chris is the best – hands down. He conveys the message you want to be communicated to your pet: serious, sober, confident. Training is essential to living in harmony with your dog. Everyone should make an appointment today.
3. Opportunity Barks Behavior & Training
Opportunity Barks Behavior & Training has professional trainers helping their customers raise and train their pets for almost 20 years. The company is known to provide different Pups programs under 6 months, dogs over 6 months, behavioral help, and returning students. They have group classes, private training, boarding school, adventure school, and online courses.
They also provide a "do it yourself" training program to learn how to teach your pets. Their programs have educational resources to support your learning, including video libraries, bonus guides, and lifetime access to their community forum. Choose the one you feel is more convenient to you. You can visit their website for more detailed information.
Website: https://opbarks.com
Address: 38 S 3rd St, Philadelphia, PA 19106
Phone: (267) 571-9549
Hours: Mon-Wed & Fri (8 am – 8:30 pm), Sat (9 am – 4 pm), Sun (Closed)
Reviews
I brought my fearful/anxious rescue dog (2yo) here for private training, and he is doing so great! The pdf materials and training videos are a great library that helped me understand my dog's perspective and needs, and also get started training on my own. Our in-person sessions helped me troubleshoot our issues and practice with guidance. I highly recommend opportunity barks!
My dog Nash and I had a really great experience with Ingrid and Opportunity Barks. He went through the 3-week private day training program and I couldn't be happier with the progress he made while in training and the progress we continue to make using the skills we learned!
The puppy obedience classes (B1) were awesome! They gave us a leash to borrow and try out. Amanda is a fantastic teacher and such a big help with any questions we had. They got back to questions emailed very quickly every time! Highly recommend them!
The ladies of Opportunity Barks are amazing! Whether it's a new pup, a fearful adult dog, or a challenging personality, they always know what to do and consider you a part of the family from day 1. Thanks for always taking such great care of our fur babies!
Our 4 month old absolutely loved her first puppy social. It was a small group and easily managed by the trainer on hand. Clean, big space for the puppies to run & play. Good instruction by the trainer made us feel at ease so our puppy was at ease as well. Looking forward to more socials!
4. PHL PETS
PHL Pets is one of the best dog training companies in Philadelphia. They have specialists who work with special needs animals and breeds of all kinds, with no age restrictions. They provide quality care, high standard and have a wide range of services: dog walking, pet sitting, daycare, adventure hikes, happy hour, play session, training, boarding, overnights (in your home), and pet taxi services, and more.
They have certified and licensed professionals to train your furry friends. You can learn ways to stop, reduce or resolve unwanted behaviors in your Dog and create a standard for the Dog of your dreams. You can contact them to know service charges and more information. If you want exceptional care and services for your Dog, PHL Pets got you covered.
Website: https://phlpets.com
Address: 218 Gerritt St, Philadelphia, PA 19147
Phone: (267) 809-5023
Hours: 24 Hours
Reviews
Dina and her team are so great. They take such great care of our dog, Cooper. He absolutely adores them and can't wait to see them every day. I really do recommend their services and trust that Cooper is in good hands with them.
PHL PETS has been taking care of my sweet pup for about 3 years now. He flips himself over for belly rubs as soon as they walk in the door. They are extremely accommodating and excellent communicators! Getting pics of my pup in the middle of the day is awesome! I trust them implicitly.
I can't recommend PHL PETS highly enough! They are thoroughly reliable and very professional. I appreciate the detailed notes they leave in the portal after each walk (pictures, too!) and the ease with which I can schedule their services.
Dina Brian and their team are great, communicative and always go beyond what is required. They know my sometimes difficult pet and make me feel confident that they have things covered when they walk him. But the best is they are always there to help in a pinch. I recommend PHL PETS highly!!
If you live in South Philly and are in need of dog walking services or help with your pet in general I cannot recommend these guys enough. Prices are congruent or better than most App services and the staff is great. My very calm dog loses her mind (in a good way) when she sees her PHL Pet friends.
5. Off-Leash K9 Training, Philadelphia
Off-Leash K9 training is the highest-rated dog training company in Philadelphia. The trainers are incredibly knowledgeable, patient, and great instructors. They specialize in providing private lessons, dog behavior consultations, and teaching dog owners how to train their dogs efficiently.
They offer different program packages from which you can decide what fits best for your pets. They charge fair prices for the services they offer. You can contact them for a free phone consult to ask your queries. They provide excellent training by highly qualified trainers who are also veterinary specialists in providing services.
Website: https://www.philadelphiadogtrainers.com
Address: 1850 County Line Rd #211, Huntingdon Valley, PA 19006
Phone: (215) 420-9052
Hours: Wed-Sun (10 am – 8 pm), Mon – Tue (Closed)
I had my dog Luna go to the basic and advanced training. Rosalie was amazing with her. Luna learned all the commands quickly and is so well behaved. This training was a game changer for me and my family. Also, I feel confident in continuing to teach Luna new commands on my own. This was a great investment! So happy I signed up.
We are so happy with the results of our dog's training! Rae is fantastic, she was wonderful with Odin. He learned so much. She was kind yet firm with him. He is a totally different puppy! Will highly recommend this program to everyone!
Rosalie Vigliano was our dog Hazels trainer. She is an AWESOME trainer. She stays calm, and patient but persistent. Hazel learned everything command Rosalie taught her. We were very happy with her. She is very friendly and understanding. I would definitely refer her to any of my friends or family. If I could give her 10 ⭐️'S, I would!!!! Thank you K-9 Training for giving me my money's worth.
These people are amazing! They're incredibly skilled trainers, and you can see how much they care about the dogs they work with. I recommend them to anyone looking to improve their dog's obedience and behavior.
Cassie was our trainer. She trained Goku for 2 weeks. She was so amazing. And gave me so much confidence going forward with my guy. She answered every question we had. And took extra time to show us how to work through any problems.
6. Penn Vet Working Dog Center
Penn Vet Working Dog Center is a veteran dog training company in Philadelphia which is providing services since 2012. It has served as a national research and development center for detection dogs. It is inspired by the search and rescue dogs that responded to the attack of 9/11. They offer detection and training opportunities for your dogs and also teach their clients how to train dogs.
You can know more about their training program by going through their website. The trainers are very passionate about their work and have experience in training your dogs. They will teach your dogs to work in very demanding roles. The place is spotless and spacious, and the atmosphere is fantastic. It is one of the best dog training companies in Philadelphia.
Website: https://www.vet.upenn.edu/research/centers-laboratories/center/penn-vet-working-dog-center
Address: 3401 Grays Ferry Ave, Philadelphia, PA 19146
Phone: (215) 898-2200
Hours: Mon – Fri (7 am – 5:30 pm), Sat & Sun (Closed)
They do incredible work and even offer wonderful training classes to the public. Bridgette was our trainer and showed a lot of enthusiasm, knowledge, and patience for both the pups and their humans.
Currently taking a puppy class and have nothing but great things to say– Bridget runs a really nice class and somehow manages to keep all of the puppies calm and attentive! She puts off great energy I suppose because the minute we enter the room our pup knows he's there to get treats and to engage his brain!
I took a group of ten students to the Penn Working Dog Center. We talked with the staff about the work that's done at the Center and then observed three dogs going through search and rescue training. The staff at the Center are amazing. They're passionate about the work they do, they explain things very well, and they help train dogs to work in very demanding roles.
Went for an advanced puppy class. The instructor was great and catered training to my goals. Would go again.
It was so informative…loved seeing these dogs being trained for disasters they are so smart. It was great seeing how the trainers interact with the dogs. I couldn't do it they are so cute but I admire those on that field
7. Praiseworthy Pets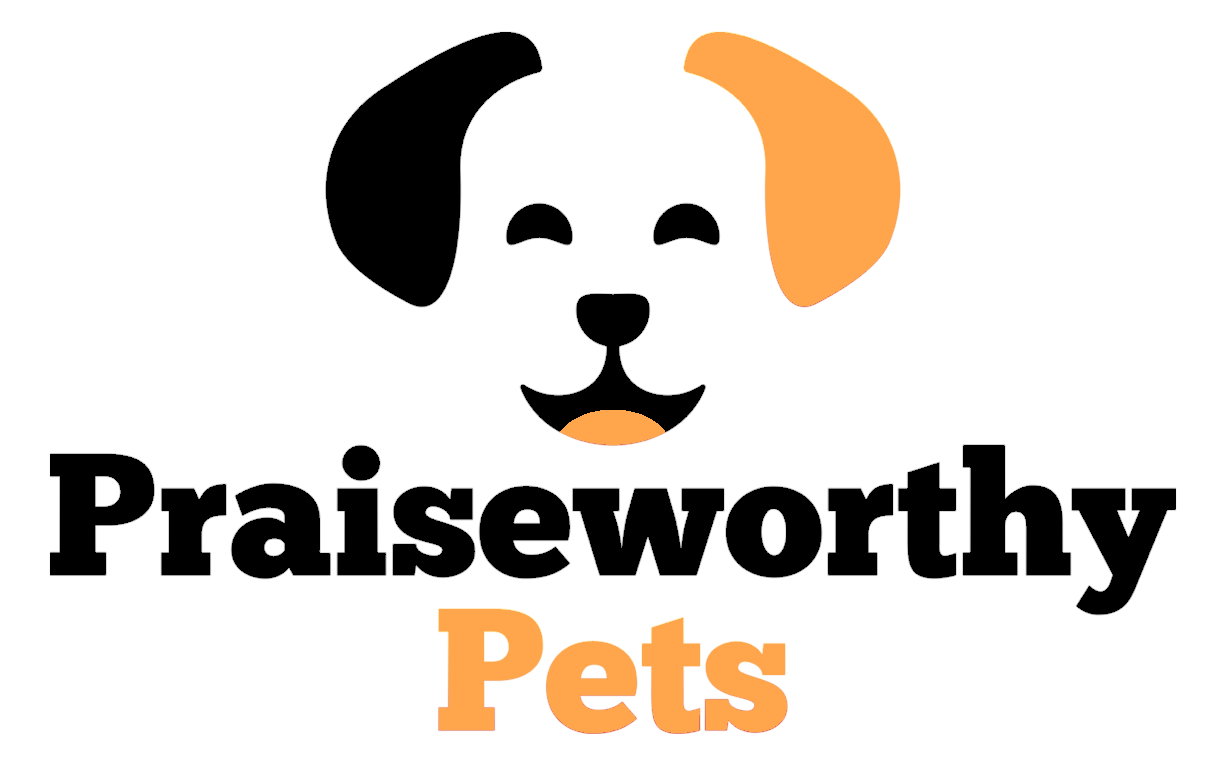 Praiseworthy Pets is the most recommended dog training company in Philadelphia. It is offering dog training and other services since 2016. Naomi handles it. She completed her MA in Animal Behavior and Conservation from Hunter College and apprenticed with Amanda Gagnon Dog Training in NYC. She is highly knowledgeable and super fun to work with.
If you are struggling with your Dog's and cat's behavior, this company got you covered. She provides training through online courses and lives zoom calls for your quires. You can become a member of The Cat and Dog Coexistence Club for more details. Contact Praiseworthy Pets for stress-free services.
Website: https://www.praiseworthypets.com
Hours: Mon – Thu (10 am – 9 pm), Sun (10 am – 6 pm)
Working with Naomi and Praiseworthy Pets was nothing but a pleasure. Having a very high energy and rambunctious husky puppy at home was extremely stressful and taking a toll on my family. With Naomi's help, I was able to learn and understand my puppy's mannerisms and had a complete training plan customized to what works for her.
We recently took in our first foster dog. Naomi has been such a sound resource for us to lean on. I can always count on a quick response time and thorough feedback. Her virtual training sessions were ideal for us as we were working with a reactive dog who wouldn't do well in a typical training facility. She showed a strong interest in our fosters progression as well as how we were managing the training.
Honestly, we had the best time with Praiseworthy Pets. Penny is my first dog and it's been a challenge. She's smart as heck and independent and needs to be busy. The training was completely tailored towards our dog and things that work for her. We went from getting no response to Penny actually being excited to listen. We've seen such a big change and couldn't be happier!!
Naomi is great to work with and she got us through some difficult behaviors with our cat. She was easy to contact, had great ideas, and was patient and kind. I can highly recommend her!
Praiseworthy Pets helped me when I adopted a 5 month old kitten and my 10 year old cat stopped eating. They responded quickly, were affordable and knowledgable, and tailored their support to my cats and our needs. My cats are now peacefully co-existing and I am so grateful for their help!
8. Tuff Pup Training
Tuff Pup Training is a certified pet dog training company in Philadelphia that was established in 2007. They are experts in providing at-home dog training programs. They are specialized in puppy programs, basic obedience, advanced obedience, behavior consultations, reliable recall clinic, leash walking clinic, and greeting manners clinic.
There is so much more to it, and you can refer to their website for more details. They have effective training methods to train your dogs. The experts offer advice and tips to make your training sessions a success. They provide 5-star services at reasonable prices and answer all queries or questions that you may have. This is the best dog training company or they have the best dog trainers in Philadelphia.
Website: https://tuffpuptraining.com
Phone: (631) 379-6850
Hours: Sun – Thu (9 am – 8 pm), Fri & Sat (Closed)
Reviews
I had such a great experience working with Sami. She worked with my dog, Juno, with her reactivity towards other dogs. I have seen Juno's behavior change before my eyes and I feel so much more confident in managing her anxieties. More than any, I really appreciated her approach with click training, focused on behavior change instead of other methods that are more reactive and less humane. 5 star service, thanks Sami for all of you help!
Matt is professional, knowledgeable and experienced. He designs a training program that is individualized. He spends a lot of time talking with you before he jumps into any kind of training. Matt was on time for every appointment and always called ahead to confirm. He is also a really nice guy.
My rescue pitbull struggles with severe trust issues and aggression towards people. My friends and family thought my dog Mocha was too dangerous to keep, but working with Matt has made managing my dog's issues possible. He is knowledgeable and has many short term and long term plans that are specific to Mocha.
I am posting just to say thank you to Matt!! I unfortunately am too far geographically to have him physically come work with my pet but he was on the phone with me today for a lengthy period of time just to help ease my anxiety about certain things my pup is doing. He genuinely cared about my concerns and gave me great tips on where to go next and how to correct them
We just finished our third session with Matt from Tuff Pup for help with our dog's separation anxiety. We are thrilled with how well she is doing! Matt is super professional and really cares about what he does. He is really thorough and gave us a daily sheet of goals to work on with our dog.