Here is the list of top salons for pets in Dallas. Check out these 8 best dog groomers of Dallas city for that special pampering session that your cutest friend deserves.
1. Pop Up Pet Spa Mobile Grooming: One of the perfect mobile dog grooming spa and salon that comes to you when and where it's convenient for you.
2. Lakewood Mobile Pet Grooming: Professional pet care salon on wheels to provide an exceptional experience to your furry friend.
3. Pet Grooming and More Dallas: Quality pet grooming services for your four-legged friend.
4. The Pooch Patio: Amazing place where your dog can be a dog all day. Go sniff them out!
5. White Rock Pet Grooming: They are reliable and trustworthy caretakers with experience. Contact them for premium services.
6. Pet Bar Inc Dallas: Experience a higher standard of daycare for your pets.
7. Furry Tails Dallas: Incredible grooming place with huge daycare area. Great place for your dog to come out super happy and clean!
8. Oak Clips Pet Boutique and Grooming: Dallas best grooming salon and pet care with high-quality services and uniquely crafted pet accessories.
1. Pop Up Pet Spa Mobile Grooming
Pop Up Pet Spa Mobile Grooming is one of the best full-service salons that have knowledgable dog groomers for pets in Dallas. Candice handles it, and she is a certified dog groomer with over 15 years of experience in providing grooming services. She gives one on one assistance with a cage-free professional pet grooming experience. So if you're looking for mobile dog groomers in Dallas city then it will be a great selection for you.
Services offered by her are Spa Bath and Brush, which includes hydro massage bath, blueberry & oatmeal facial, brushing and de-shedding, ear cleaning, anal glands, teeth brushing, pedicure, nail trim, paw pads trimming, and sanitary trimming. The salon also provides a mini spa and complete grooming services for your furry one. Charges for the services are very reasonable. You can make an online appointment on the website. It is a unique mobile dog grooming salon in Dallas that comes to you when and where it is most convenient.
Timing: Mon – Tue & Fri (7 am – 7 pm), Wed & Thu (7 am – 7:30 pm), Sat & Sun (Closed)
All I can say is wow! Candice replied to my text very quickly and set up an appointment the next day. She was so nice to Bandit made quick work of his nail trimming. If I could give more stars I would!
We had a great experience with the Pop Up Pet Spa! All three of our pups needed their nails trimmed, teeth cleaned and baths – and came back 'good as new.' She was also great about scheduling us quickly. We will definitely be a return customer.
I absolutely loved Candice, she is very nice and listens to what you want. I will continue to go to her she was on time and quick. Also responds fast. Thank you so much
Candice was very professional and has excellent customer service. She kept me informed about my dog and she did an excellent job. I will be using her again.
When I brought my dog to her she was shaking and nervous. When she gave her back she was extremely calm, happy and excited at the same time. If I could give 10 stars I definitely would. Minnie can't stop doing her "happy circles"!
Also See: Find Mobile Dog Groomer By Your Zip Code
2. Lakewood Mobile Pet Grooming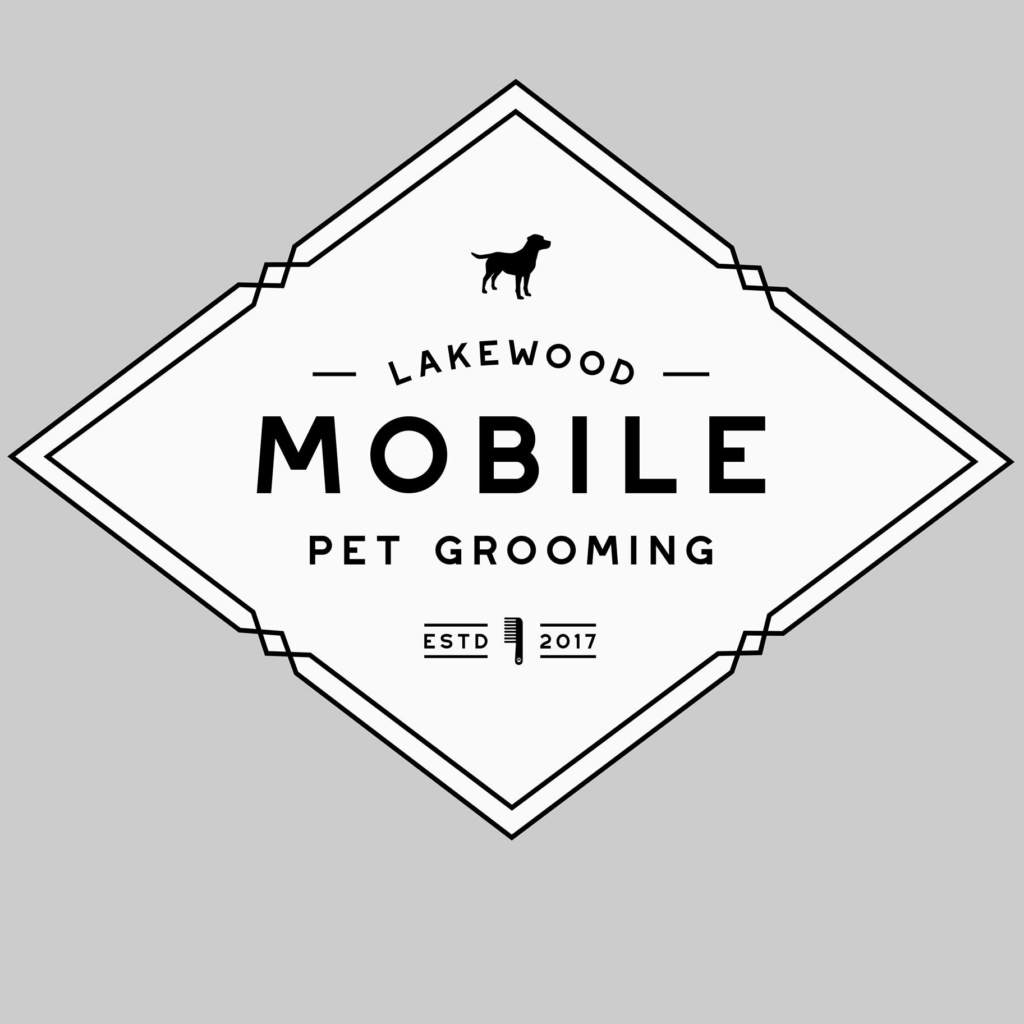 Lakewood Mobile Pet Grooming have experienced dog groomers for Dallas community. This Pet Grooming company provides incredible services to your fluffy friends. They have certified and experienced groomers to serve your pets. They offer bathing service, teeth brushing, blow-dry, nail trim, ear cleaning, ear hair removal, anal gland expression, cologne, and other complete grooming services.
You can fill their appointment form, and they will contact you. Their staff members take precautions for your safety, and all groomers are masked up. Lakewood Mobile Pet Grooming is a cheap dog grooming salon in Dallas. Fantastic service, recommend to everyone.
http://lakewoodmobilegrooming.com
Timing: Tue – Sat (9 am – 5 pm), Sat & Sun (Closed)
Wow wow wow. I didn't even know dogs could get this clean. Managed to make our stinky (albeit adorable) rescue foster look like a little lamb who smelled like flowers. Amazing. We will definitely use them again.
I reached out to the business by email and received a prompt reply stating that we were outside of their service area. Instead of simply ignoring my request, they were courteous to respond. I appreciate that. A sign of a well run business!
We got our mini Aussie groomed by LMPG last week and it was the best experience we have had at any local groom shop. I highly recommend this company.
Chris and the "crew" are the absolute best. I trust them with my heart. I have an 8 lb Morkie who loves to make herself "heard." You should hear her when the doorbell rings! They understand her vocalization, and they take the best care of her. I would never want to use any other groomer. Highest recommendation.
Previously, I had a different groomer cut my yorkie hair and he did a terrible job at it. Some sections was uneven and in patches. I took my yorkie to Chris and I was amazed of his craft. He's really good at grooming and is very passionate about animals. Highly recommend them!

3. Pet Grooming and More
Pet Grooming and More is a full-scale dog spa in Dallas. It offers services from basic to advance, which includes Bath & Blow Dry, Blueberry Acai Face Scrub to revitalize pets face, Nail Trimming & Grinding to prevent scratching, Ear Cleaning to prevent ear infections, Teeth Brushing & Mouth Wash for fresh breath, Anal Gland Expressions to avoid discomfort and to foul smell, Paw Hydrator to hydrate paw skin and prevent dry, cracked paws.
They also have a private grooming salon facility where you can rent the salon for grooming your pets. They provide high-quality products and at reasonable prices. They also have special offers which you can avail from their website. You can book an appointment for their services online. They will confirm it through email. It is one of the best dog grooming places in Dallas.
https://petgroomingdallas.myonlineappointment.com
Timing: Mon – Fri (7 am – 7 pm), Sat & Sun (7 am – 5 pm)
I love coming here, and so does my pets, this is a professional, friendly and compassionate spot when it comes to taking care of your pet. I can't find one thing anyone should be concern about. Great shop.
I've been bringing my Riley here for years and they never fail to make her look flawless! I would definitely recommend any puppy parents to check this place out!
This place always does a great job on both my fur babies. I have a scottie and a toy poodle. And the scottie has been turned down at other groomers because she is difficult. Both my babies always look great and I'm picky!!!
We had a great experience Mario and the team they took care of my dog and he has his little kids around the shop and my dog love kids
The lady has great customer service all the time. My doggie Cudi loves her and she always leaves him looking even better after the shower, cut, and nail clipping.
4. The Pooch Patio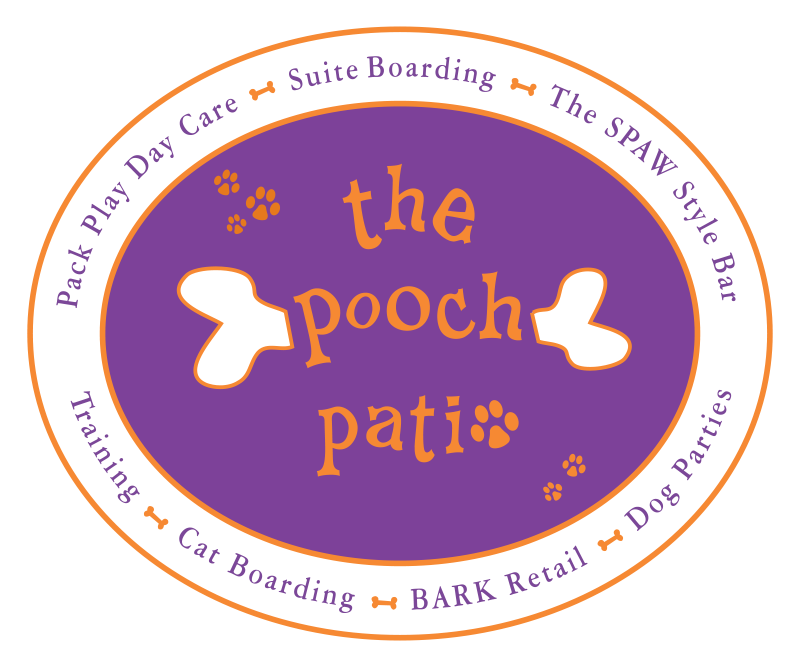 The Pooch Patio is an ultimate play place for your dog to unleash energy. It was established in 2005 and is providing high-quality and personalized services since then. It has a 10,000 sq. foot dog oasis destination. Hence the place is very spacious and beautiful. Services offered by them are Dog bathing and blow-dry, anal gland expression, dog boarding, ear cleaning, flea and tick treatment, nail trimming, teeth brushing, blueberry facial, de-matting, dental cleanings, dog bakery items, dog training, and dog walking.
They also have a play area where trained pack leaders will supervise your dogs. They have experienced groomers who take proper care of your furry buddy. The service charges are affordable, and they also have discounted packages and monthly memberships. It is a premier dog grooming school in Dallas.
2515 Manor Way, Dallas, TX 75235
Timing: Mon – Fri (6 am – 8 pm), Sat – Sun (8 am – 5 pm)
The grooming at Pooch Patio is the BEST!! We have been taking Volta here for two years and every groom is perfect! She is a goldendoodle and they are really experienced with this breed. The daycare/boarding is also great, easy to book and safe. Love having cameras to watch Volta as she plays. Would recommend Pooch Patio to anyone!!
This is the best place so far for grooming. Friendly staff. Well organized. Catering to our needs. They redid my dog's hair when I was not satisfied with the 1st hair cut and my dog came out looking phenomenal. Need to schedule appointment ahead (they are busy) and drop off in the early morning.
Love Pooch patio! I was so nervous about trying a new groomer and I don't trust just anyone with my Pomeranian! But they do an incredible job. If you are a Pomeranian owner, I 100% recommend them to cut your pup! So professional and for a very reasonable price.
Glenda does a great job with my yorkie Benji! I come all the way from Red oak for their great services! He is always looking stellar after his hair cut!
They did such a good job on my maltipoo! He came back smelling and looking so good. It was his first grooming session ever. We will definitely be coming back!
5. White Rock Pet Grooming
White Rock Pet Grooming is an experienced pet salon in Dallas. They have a team of 9 pet groomers, having 95 years of experience collectively. They provide the highest quality and full grooming services to your pets like Haircut, Bathing, Brush and Blow-dry, Nail Trimming, Ear Cleaning, Removal of ear hair, Anal gland expression, and Cologne.
You can make an online appointment for grooming services. They thoroughly clean everything, and groomers are masked up. Their priority is the safety of their clients and staff members. You can rely on them, and they will take care of your pets when you are away. It will be a treat for your four-legged friend.
https://whiterockpetgrooming.com
9777 Ferguson Rd #103, Dallas, TX 75228
Timing: Tue – Sat (8 am – 5 pm), Sun & Mon (Closed)
My dog had an awesome experience with Ariel her groomer. Our dog has arthritis and gets anxious with the grooming process, they did am awesome job with being cautious and making our dog feel comfortable with the whole process. Definitely recommend them, they are super knowledgeable of what they're doing.
They're Great! My last groomer closed down so I had to find a new one and they did a terrific job. Will be going back for all of Teddy's grooming needs!
My boy looked soooo good after his much needed cut. I didn't think anyone would ever understand what we needed but white rock pet grooming went above and beyond. We I will be back
Love this place! They're so nice and my pets look great. Also, they do cats!! My dog usually gets overwhelmed when she goes to get her hair done, but she seemed very comfortable there. It's not noisy/chaotic and the pets seemed less stressed out because of that. Really glad to have found this place.
Chris and his team have been grooming our Lola for years. It's hard to handle a 15 yr. old dog, but they are always gentle with her. We stopped by the new location and it is everything I'd expect from Chris. Clean and bright, Lola trots right in for her grooming.
6. Pet Bar Inc
Pet Bar Inc is the most recommend spa and salon in Dallas. Unlike all other grooming spas, it is an open concept spa that is friendly, and you can speak to the team members and see where your pets will be groomed. Full washing service, full grooming service, and taxi service are some of their services. They also offer Self-service washing where they will provide you with everything, and you have to make your dog look good.
They are committed to exceeding customer's expectations, and they also offer best-in-class products and services. You have to create a profile, and you can request appointments, review your upcoming schedule and another appointment history. Pet Bar Inc is known for cheap dog grooming in Dallas.
3406 Asbury St, Dallas, TX 75205
Timing: Mon – Fri (9 am – 6 pm), Sat (10 am – 6 pm), Sun (Closed)
One of the best groomers i've been to, most definitely the best in DFW. Such a kind, welcoming environment. literally feels just like family! Definitely will be back soon!
Just took Blue to the new Pet Bar on Lovers. Did a really nice job cleaning her up and got a great haircut. She's asking for a new profile picture now. Friendly, professional staff.
First time in. Did it myself. Dan was on hand the whole time to help and instruct. The whole staff was lovely! The monthly price to have your dog groomed is so reasonable I will be signing up and getting my dog groomed weekly. Great neighborhood find!!
LOVE this place! I have a Labrador Retriever puppy and giving him a bath at home is such a struggle, especially as he grows bigger. I simply drop him off and pick him up squeaky clean with trimmed nails up to 4 times a month for a monthly membership fee.
Cuz I started working there. My co-workers an boss made me feel so welcomed. Thank u. It's a great place. Come by an check us out. Thanks
7. Furry Tails Dallas
Furry Tails is the most trusted salon in Dallas. They provide exceptional and premium services to the cutest member of your family. The place is immaculate and spacious, and it has 5,000 square feet of clean indoor and outdoor play space with GIC rubber flooring, which is soft and comfortable for your little one.
They are specialized in Bath and brush-out, Nail trimming, Ear cleaning, Anal gland expressing, Bandanas and Bows, De-shedding treatment, Teeth brushing, Spa oil treatment, and Boarding services. They have a custom-built facility. The salon has different grooming packages and offers for you to choose from at reasonable pricing. You can visit their website for more details. It is one of the best dog grooming schools in Dallas.
1894 Royal Ln #107, Dallas, TX 75229
Timing: Mon – Fri (8 am – 6 pm), Sat (9 am – 5 pm), Sun (11 am – 1 pm)
My first Experience was great! The customer service they give is excellent very professional, friendly and kind. I will definitely be coming back. My Dog was super happy when I arrived, he usually is very upset at me when I leave him at another grooming place. Oh and price is great!
The best pet boarding & grooming place in DFW. My pets leave happy everytime. They get to play with other pets. They do the grooming to your specifications. They send videos/pics to you if you board your pets. You can tell they take good care of your pets.
People stop us randomly to ask where I take my dog for grooming and we drive an hour and back so we can take him here! It's worth the drive, they're so professional, do a great job, it's always easy, fuss free ordeal. We absolutely love it and wouldn't take our dog anywhere else.
Got our Irish Doodle groomed here and they did a phenomenal job! As you can see from the pic, it was needed. They took notes as they asked me what cut I was looking for and they executed perfectly! Can't be happier and definitely will return!!
My pup loves coming here!! He is a large golden doodle so he needs regular grooming and I am so thankful I found Furry Tails!!! They do the best job out of all of the groomers I have taken my boy to.
8. Oak Clips Pet Boutique and Grooming
Oak Clips Pet Boutique and Grooming is voted as the top-rated salon in Dallas. They offer premium grooming packages, de-shedding service, and bath and brush service with complimentary nail filing, pad shaving, ear cleaning, and sanitary areas trimming. They also provide unique crafted pet accessories, the highest quality pet food, and exclusively designed cat and dog houses.
There is so much more to it, and you can refer to their website for more details. They charge fair prices for the services they offer. It is the most recommend dog grooming place in Dallas. If you want exceptional care and services for your dog, Oak Clips Pet Boutique and Grooming got you covered.
502 N Edgefield Ave, Dallas, TX 75208
Timing: Tue – Sat (9 am – 7 pm), Sun (10 am – 5 pm), Mon (Closed)
I have been going to this place for 3 years now and I have never been disappointed! My pup has always looked so great and I am just so happy that they are able to groom her even when she is extremely aggressive. Their food selection is also great! 10/10 recommend this place.
They are the best that I have seen in a long time. I thought it did not get any better than PetSmart but when I picked my puppy up, I was so amazed. Love this groomer and I will always be back.
love this place! always friendly once you walk into the doors and my pup does not mind me leaving him there. its like im no one to him lol. they really do a great job
Nicely done, groomed both our lil🐕 🐶 dogs at Oak Clips Pet Boutique & Grooming.
Been going here for about a year and a half and have been pretty satisfied with there service
Friendly employees and I love seeing cute dogs when I come here to buy cat food. That being said, I do wish there was a better selection of cat food/treats. All in all, this place rules.