The skin is the body's biggest and most visible organ. It reflects the body's health and serves as a barrier against damage and germs. Skin diseases affect almost everyone at some point in their lives, including babies, adolescents, teens, adults, and the elderly.
A skin issue is a reason for one out of every six (15%) visits to the family doctor (GP). Dermatology is a branch of medicine that focuses on skin problems. A dermatologist is a doctor who specializes in skin, hair, and nail problems. Dermatologists treat individuals of various ages, from infants to the elderly.
Dermatologists can help with a wide range of skin, hair, and nail problems. The following are a few of the most frequent ailments they treat:
Acne: A dermatologist may treat chronic acne with topical treatments, medicines, lasers or other light therapies, chemical peels, or the removal of big cysts, depending on the severity of the disease.
Skin: Cancer is a kind of cancer that affects the skin. Skin cancer may strike anyone at any time and on any part of your body. A dermatologist can remove cancer cells and treat the disease.
Dermatitis: Dermatitis refers to a group of skin diseases that are characterized by inflammation and irritation. Eczema, cradle cap, and allergic responses are examples.
Infections: Viruses, bacteria, fungus, and parasites may all enter the skin and cause a wide range of skin diseases. A dermatologist can assist in determining the source of infections and prescribing appropriate therapy.
We will look into some of the best dermatologist in the city of New York to help you on any kind of skin diseases or problems.
1. Washington Square Dermatology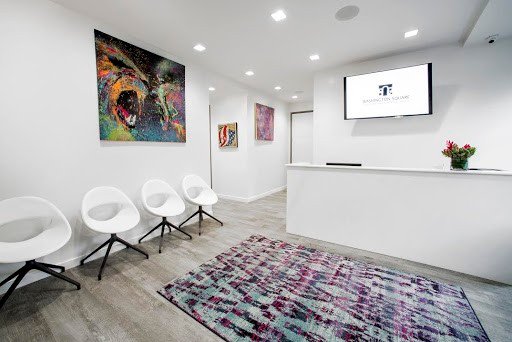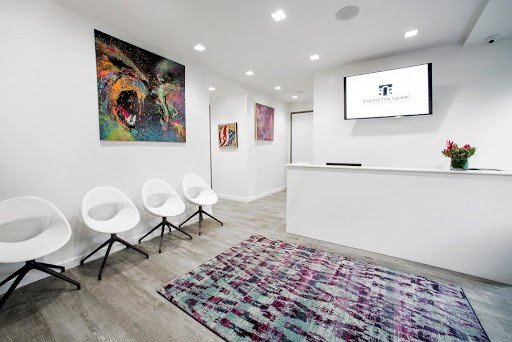 18 Washington Square N, New York, NY 10011
Susanna Franks
Physician Assistant
Located at 18 Washington Square N, New York, NY 10011. This clinic in New York is one of the best clinics that handle patients of all ages and skin types, as well as providing complete medical and cosmetic dermatologic treatment. It is led by Dr. Samer Jaber who has over 16 years of experience and has been acknowledged on many "Best Doctor" lists and was selected as a New York Times "Super Doctor Rising Star" in 2015 and 2016.
The doctors are here are very friendly and are passionate about dermatology. The clinic is equipped with the best of technology in the industry to treat their patients with utmost care and provide exemplary service. They are known for being highly empathetic, most attentive, responsive & compassionate while they treat their patients.
Services – Cosmetic dermatology, Laser dermatology, Medical dermatology and Skin
Cancer.
Office Hours – Monday-Friday (8:00am to 6:30pm)
Dr Park was lovely, kind & patient. Answered all my many questions and didn't make me feel like they were silly. Would recommend her. Knowledgeable and thorough. Nurse was also fantastic.
Nice clean office. Dr. Park very professional. Explained all my viable options. I liked her. Young, but knowledgeable! I look forward to working with her in the future.
I love Washington Square Dermatology. Their staff is very friendly and accommodating and Dr. Park has been absolutely wonderful. I've been seeing her for years and highly recommend!
Dr. Jaber and the staff at Washington Square Dermatology are so caring, positive and attentive. I feel so well taken care of and I know my health and well being is the #1 priority for the staff. Highly recommend!
Clean, calm environment. Dr. Jaber is very personable and fair with his treatment recommendations. All the staff here are professional and great to deal with. I found scheduling appointments easy, they have transparent pricing and most importantly, I got great results (I had 5 clear and brilliant laser sessions) highly recommend
2. Laser & Mohs Dermatology of New York
130 W 42nd St #1900, New York, NY 10036
Andreas Boker MD
Board Certified Dermatologist
Adelle T. Quintana MD
Board Certified Dermatologist
Melissa Menda
Certified Physician Assistant
In the heart of Midtown Manhattan, Laser & Mohs Dermatology of New York is situated in Times Square. For all of their operations, they use contemporary, state-of-the-art medical technology and are dedicated to patient care and comfort. This best dermatology clinic in New York is exactly located at 130 W 42nd St #1900, New York, NY 10036 provide the most modern techniques for skin cancer screening and early diagnosis and the most recent advancements in the treatment of skin problems and the surgical removal of malignant tumours.
It is led by Dr. Adelle Quintana with over 20 years' experience & their goal is to offer a thorough evaluation and therapy for their patients' entire dermatological health. Patient education, they think, is one of the most effective methods to improve skin health, as well as provide preventative care recommendations to help them reach maximum wellbeing.
What they treat: Injection therapy, Vein removal, Platelet rich plasma, Chemical
peels, Skin cancer, Acne, Eczema, Psoriasis, Dermatitis, Skin enhancement, Vitiligo
and Melasma.
Office hours: Monday-Friday (7:30am to 8pm)
Dr. Adelle Quintana is Absolutely terrific. I had to meet with her via the telephone during the quarantine. She responded to my message almost immediately and took care of my need. I will be making another appointment soon to see her for another issue.
The service is here is the best. Girls at the front are wonderful. Happy, energetic and enthusiastic. Once there I have never had long wait times. Dr. Quintana and Dr. Miller who I have seen there are great!! Highly recommend this place
This is such a great place for Dermatology and Cosmetology. The staff are very friendly and helpful. Dr. Quintana is very experienced and understanding. She listens to your needs and addresses your issues. I'm very happy with my experiences here at Laser & Mohs Dermatology of NY. I highly recommend this place.
I have been seeing Dr. Quintana for a few months now and she is so compassionate and smart. She is a great doctor and I know I am in good hands. Her and her entire staff have been a pleasure and I highly recommend them.
It was a pleasure to visit this office! As a new patient, I was a bit apprehensive about meeting a new doctor and sharing my concerns. My experience couldn't have been better. Dr. Quintana put me at ease and listened to all of my issues and answered all of my questions. Thank you!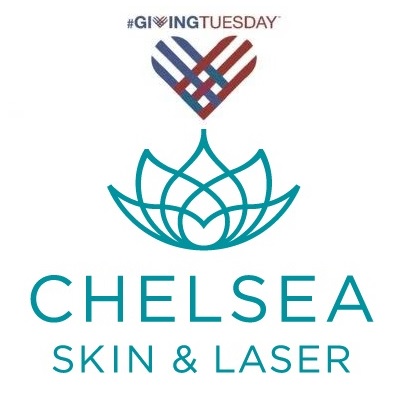 245 W 19th St, New York, NY 10011
Dr. Michael Eidelman MD
Board Certified Dermatologist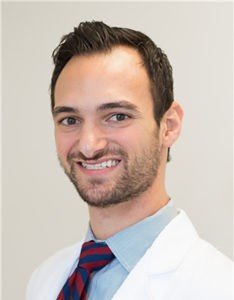 Dr. Brian Ginsberg MD
Board Certified Dermatologist
Chelsea Skin & Laser is a New York City leader in personalized caring, individual attention, and the finest dermatology. They provide professional treatment in a quiet, serene environment to make one's skin healthier, feel better, appear fresher, and younger. Dr. Michael Eidelman and Dr. Brian Ginsberg are two of the most well known New York dermatologists who use cutting-edge medical and cosmetic dermatological treatments.
They provide patients their full and undivided attention when it comes to their dermatological requirements. This best dermatology clinic is located at 245 W 19th St, New York, NY 10011 and are well-known for natural-looking cosmetic results with artfully executed treatments: Botox, Belotero, Dysport, Juvederm, Kybella, Restylane, Sculptra, Volbella, Vollure, Voluma, permanent Laser Hair Removal, IPL, or fractional laser.
Services: Laser Treatments, Medical dermatology, Cosmetic surgeries & Filler
treatments for men.
Office Hours: Monday-Thursday (8am – 5:30pm), Friday (8:30am-5:00pm)
I don't post reviews, but this place truly deserves it. The staff couldn't have been nicer and Dr. Eidelman is great! They answered any questions I had and were very accommodating. I'm happy with the results of my filler and will definitely be going back. Thank you!
Great experience overall!! Dr. Ginsberg answered all of my questions and was incredibly thorough. Highly recommend to any trans or gender non-conforming folx looking for a dermatologist. Very knowledgeable and affirming!
Dr. Ginsburg was very clear, friendly, and thorough in his answers to my MANY detailed questions about skin and hair! He gave me plenty of time and a thorough exam. His staff was also very knowledgeable, friendly, and helpful! Their office is very clean, modern, and comfortable!
Dr. Ginsberg is the best. He's precise and clear and really takes the time to address any concerns you might have. Couldn't ask for a better dermatology experience!
I've been a client for four or five years. I'm 63, and my skin gets noticed a lot. People say it's glowing and youthful. The staff at the office is, without exception, professional and fun to be with. The office is spotless and welcoming. Dr. Edelman knows the science and enjoys the work. Check them out.
4. The Dermatology and Laser group
110 E 60th St #606, New York, NY 10022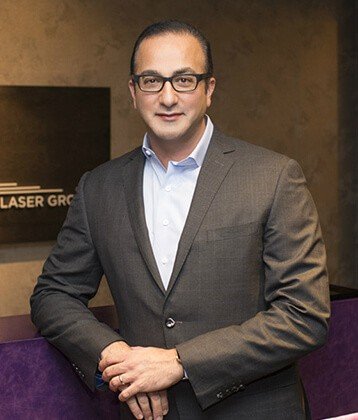 Arash Akhavan, MD, FAAD
Board Certified Dermatologist
Alyssa DiBenedetto
Cosmetic Coordinator
Ashley Greenstein
Cosmetic Coordinator
Tatiana Cellini, PA-C, MAPS
Dermatology Physician Assistant
Alli Davis
Licensed Aesthetician, Patient Care Coordinator
Tiffany Virola
Clinical Coordinator
Bianka Pizarro
Head Clinical Coordinator
This dermatology clinic in New York is located at 110 E 60th St #606, New York, NY 10022 was founded by Dr. Arash Akhavan who is a board-certified dermatologist, provides compassionate care with advanced edge technology. For over 5 years in a row, he has been named a Castle Connolly Top Dermatologist in New York, as well as a New York Magazine Best Dermatologist.
They think that by providing the most effective treatment while maintaining the greatest safety standards, they will be able to provide care that will leave patients with the happiest experience possible at a cosmetic clinic in New York City. They understand each patient on a personal level to connect to their unique needs that will help them devise a personal treatment journey to solve all the issues associated with the patient's skin.
Services – Skin cancer prevention, detection and treatment, Acne and Acne scarring,
Eczema, Skin allergy and other medical dermatology. Fractional laser skin and resurfacing, Botox, TempSure, Kybella, Universal IPL photofacial, and all kinds of
Facial fillers.
Office Hours: Monday-Thursday (9am-7pm),  Friday (9am-5pm)
Dr. Arash Akhavan, who I have been seeing for 11 years, is the best. He is highly knowledgeable and skilled and treats me with courtesy and respect. I have a great deal of trust in him.
This was my first time visiting the The Dermatology & Laser Group. Dr. Akhavan and his entire team were professional and extremely friendly. The office was clean, and the visit was quick and efficient. I highly recommend this location.
Excellent care from all the staff. Dr Akhavan is highly competent and skilled, and also is caring. He takes his time with you and never makes you feel rushed, is glad to answer any question.
A terrific experience from start to finish. The staff are great, the doctor is wonderful - always gives a complete explanation of everything he does. You never feel rushed. It's a great practice and excellent treatments. Thank you!
Very clean suite. The doctor and staff are very welcoming, attentive, patient and knowledgeable. I receive laser hair removal and microneedling. My the results are coming along well.
5. Pura Dermatology Hudson Yards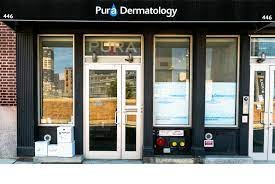 446 W 38th St, New York, NY 10018
Saurabh Lodha , MD, FAAD
Board Certified Dermatologist
Leena Brown, PA-C
Board certified Physician Assistant
Tarek Yamany, MD FAAD
Board Certified dermatologist
Pura Dermatology's Dr. Saurabh Lodha and team are committed to delivering compassionate, personalized, and comprehensive dermatologic treatment. Dr. Lodha is a clinical instructor at Columbia University and is engaged in didactics and resident preceptorship, and is an American Academy of Dermatology Fellow and a diplomat of the American Board of Dermatology.
His work has appeared in several medical publications, and the clinic is known for its work in melanoma, auto-immune skin disorders, and cosmetic dermatology. Pura Dermatology, located at 446 W 38th St, New York, NY 10018, will provide a relaxing atmosphere in which the doctor-patient connection is prioritized.
They take a comprehensive approach to each meeting, addressing all of our patient's questions and concerns. This best dermatology clinic will welcome their patients with a warm and friendly team, and patients will get individualized attention.
Conditions – Botox and dermal fillers, Hyperpigmentation, Laser treatments, Scar
removal, Acne treatment, Nail disorders & Fungus, Cyst removal, Hair Loss, Eczema
& all types of skin allergies.
Office Hours: Monday-Friday 9:00am to 4:00pm.
Second time there, it's been a positive experience. People go out of their way there it seems. Sometimes I'm tough to please. Everything I could say would be positive.
Dr. Lodha is the best dermatologist I have been too. Explains everything and will listen to any and all questions. Would highly recommend.
Dr. Lodha is friendly, efficient and highly skilled. His office is clean and bright. Offers a large array of dermatology services. I highly recommend his practice.
Extremely friendly staff. Extremely clean and organized facility. Everything ran on time. I felt like I was well-informed by the doctor who is thorough, efficient, and charming. .
Great Doctor, scheduled a month prior to visit and it was definitely worth it. He doesn't push medication on you and rush you out the door like many doctors do. Takes his time and treats you with the best and most natural way possible. 100% recommend!!
6. Centre Aesthetic & Dermatology
37 Union Square W floor 4, New York, NY 10003
Dr. Cheryl Karcher
Board Certified Dermatologist
Center Aesthetic & Dermatology is where patients will find beauty. This is the motto, conviction, and the foundation of one of the best dermatology clinics located at 37 Union Square W floor 4, New York, NY 10003. Their goal is to assist every patient in thriving boldly from the inside out.
Dr. Cheryl Karcher, a Board-Certified Dermatologist, and Nurse Lynn Wojton are two of the world-class experts. They have a team of certified physicians, have over 40 years of expertise in clinical and cosmetic dermatology and aesthetic and non-surgical body treatments.
They have an all-female team of physicians who can assist in addressing virtually any cosmetic issue with a non-surgical approach that makes them one of the most sought dermatology clinics in New York.
Services – Botox, Coolsculpting, Dermal Fillers, Emsculpt, Fraxel laser treatment,
Skin Cancer reconstructive surgery, Melanoma, Rosacea, Allergic Contact Dermatitis,
Eczema / Skin Rashes & Wart removal.
Office hours: Monday-Friday 9:30am to 6:30pm.
Center Aesthetic has the best customer service! Brady at the front desk was so helpful in walking me through the online booking system, and patiently answered all of my questions the day before my appointment. It's those little details that make this place such a wonderful experience!
The best of the best. Center Aesthetic is magic from the moment you walk through the door. Upon arrival, I was greeted by a smiling face. The staff here makes you feel right at home and they explain every part of the process. Dr. Karcher is kind, caring, and informative. I truly felt at home. I will be back!
Went in for a consultation, spoke with both Victoria and Monique, who were both wonderful and informative, answered all my many questions, and helped me make a decision. Location was gorgeous. No complaints 🙂
Literally have never had a bad experience here. Whether it's fillers or for my skin, I always come away looking perfect. Victoria is incredible about advising you on what to get (and she gets you all the discounts!) and Nurse Lynn is a miracle worker. There's no reason to go anywhere else for these treatments.
I cannot say enough good things about Nurse Lynn and the staff at center aesthetic & derm. I have been seeing nurse Lynn for the past 2-3 years for my Botox, filler, and laser facial treatment, and I wouldn't trust anyone else with my face. I have received so many compliments, and am beyond pleased with my results every time.
7. City Derm NYC: Catherine Ding, MD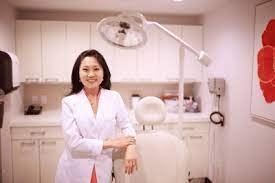 99 Lafayette St, New York, NY 10013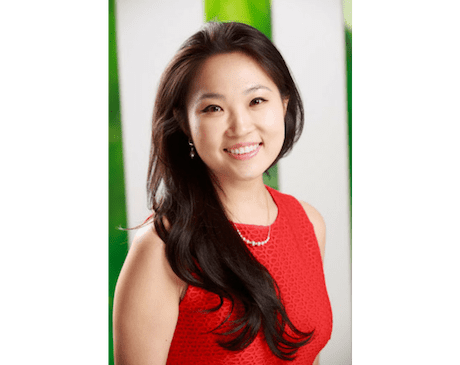 Catherine Y. Ding, MD, FAAD
Board Certified Dermatologist
Patients immediately notice the pleasure taken in delivering professional, advanced dermatological treatments in a friendly and contemporary facility at City Derm NYC, the office of Catherine Ding, MD, FAAD, situated at 99 Lafayette St, New York, NY 10013. The mission statement of City Derm NYC tells it all. Dr. Ding and her team are dedicated to the following goals:
a) Providing a thorough consultation and a thorough explanation of the many problems and treatment choices accessible.
b) Recognizing each person's individuality and developing personalized treatment strategies.
Always acting in a morally upright manner. Ding and her staff at City Derm NYC follow their mission statement by providing information and working with patients to determine the best methods to enhance and maintain their health and design a comprehensive skincare program that guarantees the greatest outcomes for your skin condition at affordable cost.
What They Treat: They treat medical dermatology, cosmetic dermatology, Paediatric dermatology, Micro-needling, Acne, Alopecia, Skin cancer, and Surgical dermatology.
Office hours: Tuesday-Friday 10:00am to 6:00pm. Saturday 10:00am to 4:00pm.
Dr. Ding has provided me with exceptional dermatological care for the last 3-4 years. I know I'm in good hands with her qualifications and experience and always leave with a clear workup & solution to my skin care needs. Super professional staff and accommodating offices make for great visits.
Dr Ding is very pretty & extremely hospitable with great bedside manner. She is really good at her job & takes pride in her profession. Sometimes she makes jokes if you're lucky
Dr. Ding is absolutely amazing. Her bedside manners is awesome, and she is so attentive and caring. She is also very thorough, and her staff is also so amazing!! Dr. Ding and her staff are so professional. I never had a problem setting up an appointment, wait time is very short, and overall the staff are perfect. 🙂
In for a regular cancer screening, and as always she went above and beyond. SO above and beyond, that she advised me to have someone look at my belly button, and I have an umbilical hernia I knew NOTHING about. So thankful for her service always!
Dr. Catherine Ding is an amazing kind doctor and her staff are kind and nice. Jessica who works the front desk is kind. She's always there to help and answer questions fast.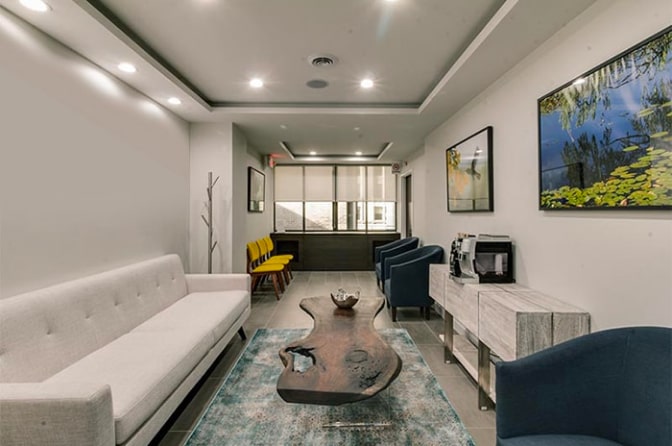 71 Park Ave #1a, New York, NY 10016
Forrest White
Dermatologist & Dermatologic Surgeon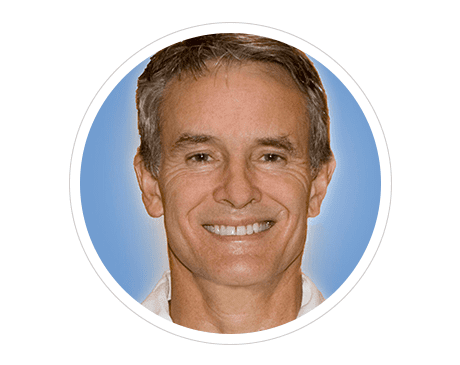 William T. Long, MD, FAAD
Dermatologist & Dermatologic Surgeon
Wendy Long Mitchell, MD, FAAD, FACMS
Dermatologist & Dermatologic and Mohs Surgeon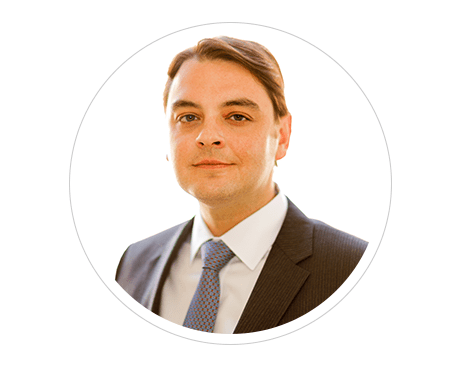 George G. Kihiczak, MD, FAAD
Dermatologist & Dermatologic Surgeon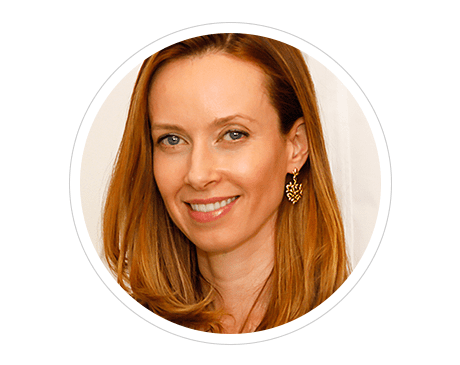 Taylor M. DeFelice, MD, MPH, FAAD
Dermatologist & Dermatologic Surgeon
Vicki J. Levine, MD
Dermatologist & Dermatologist & Mohs Surgeon
Manhattan Dermatology is a state-of-the-art skin care facility home to some of New York City's top board-certified dermatologists. The dermatology staff here conducts thorough skin examinations and monitors patients for skin cancer, mole abnormalities, and discoloration. Moles and skin cancers may even be removed directly in the office, including Mohs micrographic surgery.
In this best dermatology clinic situated at 71 Park Ave #1a, New York, NY 10016, they also provide the most up-to-date and cutting-edge therapies for chronic skin diseases. Patients may anticipate high-quality skin health treatment from dermatologists, who have significant expertise in all areas of skincare and are even dermatology professors at New York University. They are looking forward to developing long-term connections with patients and their families.
Services: Botox, dermal fillers, and laser skin resurfacing are among the cosmetic
dermatology treatments available to patients. Allergic dermatitis, psoriasis, eczema,
and rosacea are among the medical dermatology services.
Office hours: Monday, Wednesday & Friday – 8:30am to 5:00pm, Tuesday &
Thursday – 8:30am to 6:30pm.
Very well-organized practice. Can get quick appointments and spend little time in the waiting room. Dr. Long is very pleasant, caring and thorough. I've seen Dr. Long for 20 years and always feel that I'm getting top-notch care.
I didn't have to wait long and Dr. William Long did a thorough examination. He treated the damaged skin spots and we discussed future treatment. I was very pleased with my treatment, as usual.
Dr. William Long is an incredible physician who genuinely cares about his patients. The office staff is responsive and accessible. Amazing experience all around.
Dr. Long is an excellent dermatologist--thorough, observant and attentive. (He's also a fine artist.) Members of his staff are prompt and polite. I've been coming to this office for years and highly recommend it.
The office is managed and handled very professionally. Appointments are kept as scheduled and the care is medical care is outstanding. I travel 3 hours to receive the care provided.