Chiropractic is a healthcare professional who cares for a patient's neuromusculoskeletal system, which includes the bones, nerves, muscles, tendons, and ligaments. A chiropractor uses spinal adjustments to maintain proper alignment to assist manage back and neck discomfort.
Chiropractic therapy focuses on the body's capacity to repair itself, and it may incorporate additional therapies such as diet and exercise. Chiropractic is one of the least intrusive and safest treatments for spine and disc problems.
Chiropractors are concerned with the intimate relationship between the nervous system and the spine, and they believe the following:
The neurological system may be affected by biomechanical and structural changes in the spine.
Chiropractic therapy may enhance a person's life by restoring the structural integrity of the spine, reducing pressure on delicate neural tissue, and restoring the structural stability of the spine.
We will now look into some of the best chiropractor in Dallas who are known for their quality & excellent customer service. 
1. Dallas Wellness Centre
4144 N Central Expy #405, Dallas, TX 75204
Located at Central Expressway, this is one of the best chiropractic centres in Dallas that uses a mix of conventional and holistic methods for patient's health and well-being in Dallas. Chiropractic treatment, physical therapy, exercise programs, massage, nutrition, and a holistic approach to health are all areas of expertise at their clinic. It also hosts a spa-like atmosphere with soothing colour throughout with a fully equipped exercise and rehabilitation gym.
They can also refer patients to a network of well-known specialists, Orthopaedics, Neurologists, Primary Care M. D's. They are open six days a week & they have a dedicated team of resident experts who treat the in-house patients by providing friendly and professional service.
What They Treat: Headaches, Neck Pain, Shoulder Pain, Low Back Pain, Knee Injuries, Carpal Tunnel Syndrome, Sprains/Strains, Automobile Accidents, Work Related Injuries, Arm and Leg Pain, Herniated Disc/Disc Compression. 
Office Hours: Mon – Thu (9am – 1pm; 3pm – 6pm), Fri (8am – 1pm; 2pm – 4pm), Sat(9am – 12pm), Sun (Closed)
2. Blackwell Chiropractic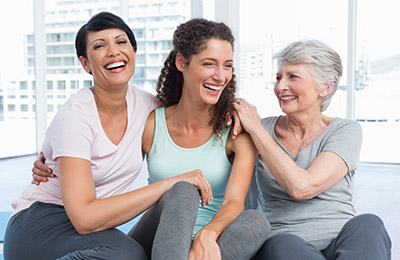 6039 Sherry Ln, Dallas, TX 75225
Another well-known and best chiropractor in Dallas host highly experienced and professional chiropractors in the city. It is led by Chiropractor Graham Robson D.C., the clinic director and Chiropractor Marc Blankenship D, who are highly qualified professionals in this area.
There are known to be warm, customer friendly & a clinic that shows genuine interest in patient's health & well-being. This chiropractic clinic in Dallas is also known for its well-equipped & continuous follow-ups, resulting in dramatic improvements in customers' health.
Services: Chiropractic Care, Infrared Sauna, Spinal Decompression, Massage Therapies, Stretch Therapy.
Office Hours: Mon (7 am – 7 pm), Tue  & Thu (10 am – 7 pm), Wed & Fri (7 am – 4 pm), Sat (10 am – 5 pm), Sun (Closed)
7777 Forest Ln Congenital Heart Surgery Center, Dallas, TX 75230
Dr Jason Moss founded MyoCore in 2007 to address each patient's requirements and concerns. The majority of their treatment programs, which are based on research and outcomes, include Myofascial release, a unique hands-on method to addressing muscular pain.
Situated at Forest ln congenital heart surgery centre, hosts best chiropractor in Dallas who sets themselves apart. Through 3 principles that they follow, i.e., Integrated care, Personalised treatment plan and Comprehensive treatment sessions to achieve the best care outcomes.
Common Conditions: Neck Pain & Headaches, Shoulder Pain, Fibromyalgia, Lower Back Pain, Extremity Pain, Plantar Fasciitis
Office Hours: Mon-Fri (7 am – 7 pm), Sat & Sun (Closed)
4. Accident & Injury Chiropractic Dallas Central
6243 Retail Rd #300, Dallas, TX 75231
Their goal is concise: to use the information and expertise they've acquired over more than 20 years of evaluating, diagnosing, and treating individuals wounded in car accidents.
They offer excellent service and a patient experience that is second to none by using cutting-edge treatment modalities and cutting-edge diagnostic technology. During and after the treatment, they will assist patients in making educated choices about health. This chiropractor in Dallas are qualified in Whiplash and Motor Vehicle Injuries from Car Crashes, and they all get continuing training in these areas.
What They Treat: Neck Pain, Back Pain, Shoulder Pain, Whiplash Injury, Headaches, Knee Pain, Wrist Pain, Ankle Pain
Office Hours: Mon – Wed & Fri (9:00am – 1:00pm, 2:00 pm – 6:00 pm), Thu (1:00 pm – 6:00 pm), Sat (9:00 am – 12:00 pm)
5. Whole Health Partners - Chiropractic & Physical Rehab
7515 Greenville Ave suite 801, Dallas, TX 75231
Another chiropractor clinic in Dallas focuses on values-based lifestyle medicine and behaviour modification. They believe that innovation triumphs over ideology and that although there are no "magic bullet" answers, there is enough solid scientific data to guide us, as well as fresh ideas and tactics to help us break free from the current quo.
They believe that creativity wins over dogma. Although there are no "magic bullet" solutions, there is enough solid scientific evidence and new ideas and strategies to help humanity break free from the status quo. They work with the patients to figure out how their daily activities affect health and well-being. This clinic makes one of the best chiropractors in Dallas.
Office Hours: Mon, Wed & Thu (9 am –12 pm & 2–5 pm), Tue (9 am – 12 pm), Fri (9 am – 1 pm), Sat & Sun (Closed)
Services: Chiropractic Adjustment, Myofascial Release, Medical Massage, Decompression, Cold Laser Therapy, Graston Technique.
6. Perez Chiropractic & Wellness
6116 N Central Expy Suite 160, Dallas, TX 75206
This chiropractic clinic in Dallas believes in a compassionate, holistic approach to chiropractic therapy. They address the current issue that is causing the pain and take measures to avoid future problems.
They treat each patient as an individual, address their unique issues, and keep them updated throughout the procedure. Their speciality is to treat patients with lower backache with routine chiropractic adjustments that has cured more than 500 patients, and this is why it makes it one of the best chiropractic clinics in Dallas.
Office Hours: Mon, Tue & Wed (9:30 am – 12:30 pm, 3 pm – 6 pm), Thu (9:30 am – 12:30 pm), Sat & Sun (Closed)
Services: Upper Back Pain, Mid Back Pain, Neck Pain, Headaches & Migrains, Pregnancy, Sciatic Nerve Pain, Allergies, Knees, Vertigo, Scoliosis, Digestive Issues, Arthrities, TMJ, Kids, Car Accident
5400 E Mockingbird Ln #214, Dallas, TX 75206
Another trusted chiropractor, their chiropractors have received training in the most up-to-date adjusting and physical rehabilitation procedures. This chiropractic clinic in Dallas is an expert in the treatment of neuromusculoskeletal disorders and has a wealth of experience with personal injury victims.
They have also treated famous personalities and athletes in the state & boast the best neuro treatments exclusively for athletes. The ultimate aim is to alleviate pain, promote health, and enhance overall quality of life and boasts more than 20 years of sports training, nutrition, and rehabilitation expertise.
Office Hours: Mon, Wed & Fri (9 am – 6 pm), Tue & Thu (10 am – 6 pm), Sat & Sun (Closed)
Services: Auto Injuries, Dot Physicals, Chiropractic Adjustment, Lower Back Pain, Sciatica, Personal Injury, Physical Therapy, Rehabilitation, Spinal Decompression, Whiplash
1111 W Mockingbird Ln #1000, Dallas, TX 75247
This Chiropractic clinic is a family-owned and operated comprehensive facility ready to serve the healthcare needs of you and your family. They devote their practice to finding and correcting the cause of specific health problems naturally without surgery.
The Q Factor is a cutting-edge chiropractic health centre. They pay attention to each individual and tailor therapy to their needs so that the client may attain optimal health and wellbeing.
They aim to create an environment that respects and nurtures each patient's unique personality and values. They use cutting-edge technology to provide patients with the finest possible whole-body treatment that makes them one of the best chiropractors in the city of Dallas.
Services: Auto Accident Injuries, Chronic Pain, Chiropractic, Massage Therapy, Sports Injuries, Work Injuries.
Office Hours: Mon & Wed (9 am – 1 pm, 2 pm – 6 pm), Tue & Thu (9 am – 1 pm, 2 pm – 5 pm), Fri (9 am – 1 pm, 2 pm – 6 pm), Sat & Sun (Closed) (By Appointment Only)