8 Best Child Daycare Center in Houston, TX – Updated December 2022
Do you live in Houston and are looking for a daycare for your child? Well, your wait is over. A child is the tremendous responsibility of a parent. It does not end with feeding a child or taking care of their health. But it entirely revolves around making them good human beings. Parents know the importance of the early stages of life.
Working parents always look for someone who values these early stages as much as they do. We completely understand this and have brought a solution. Check some of the best child daycare in Houston that you can choose. These will not just look at your child's physical health but also his overall development. To know more, read further.
1. Museum District Child Care Center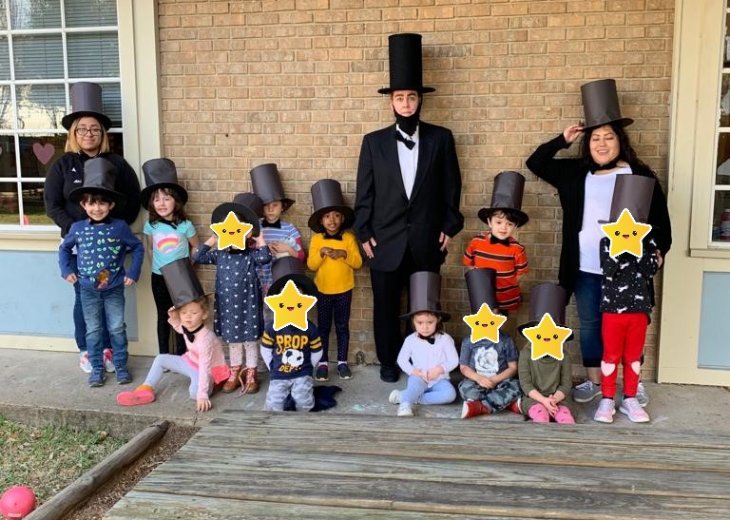 Museum District Child Care Center appears to be at the top of our list. This is because it is a leading child daycare center in Houston. Their main goal is to produce happy and independent learners. This child daycare has proven to be successful so far in achieving its goal.
They have helped thousands of children to bring the best out of their personalities. The reason behind this is Museum District Child care believes that every child is unique on their own. They have highly qualified staff members who go the extra mile to nurture the children by keeping them in a comfortable environment.
Website: https://museumdistrictchildcarecenter.com
Address: 5010 Caroline St, Houston, TX 77004
Phone: (713) 521-1234
Daycare Hours: Mon – Fri (6:30 am – 6 pm), Sat & Sun (Closed)
Flavia, Amy and the whole team of teachers are wonderful to work with on a weekly basis. I am a Speech Pathologist and I visit this location 2x per week to provide services. I have noticed excellent attention to detail as far as care is concerned and a learning rich environment for the little ones. The rooms are very clean, and it is a great experience to visit! I definitely recommend this setting for your childcare needs.
Are family loves MDCC! Amy does a great job with our kid. They have always been very responsive to anything we've asked them. They've done a wonderful job during COVID at ensuring the health and safety of our kid and communicating they're procedures. We've felt safe leaving our kid with them during these interesting times.
My daughter just started attending this week after we were referred from a friend and we love it! My daughter always seems happy to see her teachers. We love how the staff greet you at the door and chat about your child's day when you pick them up. Her teacher Ms. Brittany as well as the school director Ms. Flavia have been super available and helpful in getting her adjusted to a new place.
My son's previous daycare closed during the pandemic, and luckily, we found and joined MDCC in July. My son comes here everyday with great joy, and he loves Ms. Stephanie since day one. He also loves Ms. Destiny's singing in the class, and keeps singing at home all the time. Highly recommended.
Ms. Tracy has been a huge help to our family. She does a wonderful job helping with distance learning. My son loves his preschool class with Ms. Destiny and Ms. Stephanie. Everyone is all smiles all the time. We are huge fans of MDCC!
Also See: Find Daycare Near Your Location | Search By Zip Code and City-Wise
2. LOVING FAMILY DAYCARE
Loving Family Daycare is a popular child daycare located in Houston. The children here are treated as family members so that they feel at home with the caregivers. Here the kids are given their own sweet time to become comfortable and part of the family.
They are taught multiple techniques and new things through playful activities. The main goal is to nourish the child entirely in a better learner to develop all their skills. They are provided with hygienic and healthy food from time to time. Children are given a chance to be themselves and grow in a friendly environment.
Website: https://loving-family-daycare.business.site
Address: 9437 S Texas 6, Houston, TX 77083
Phone: (281) 988-0809
Daycare Hours: Mon – Fri (6 am – 7 pm), Sat & Sun (Closed)
My child has been attending since February! Mrs. Syeda, her husband, and family has been exactly what their daycare name is, a LOVING FAMILY! I am at peace knowing that my child is here, safe, and well taken care of! I absolutely love the diversity and the growth of my son's knowledge! This daycare is amazing For Houston Parents!
I now have 5 years of having my girls enroll in Loving Family Daycare. They really do care about each and every kid as if they were part of their family, going above and beyond to support parents with transitions specially during this unprecedented times, I Strongly recommend this daycare they are truly awesome
The owners and teachers of loving family daycare as been like family to my little one and I, After experiencing the amount of care they give to my little one, I knew the only thing that can make me change daycare was if I change Job or Home far away that it will be extremely inconvenient to bring her here.
Loving Family Daycare has been absolutely wonderful! As a new mom, I was very nervous about sending my baby to daycare; however, the teachers and owner quickly eased my fears and made me feel so comfortable. My daughter is very well taken care of and she loves them so much! Thank you Loving Family Daycare for being amazing!!
Loving family daycare is a nice place in Houston for kids to stay while we go to work. As the name says is not just a daycare, they make kids feel as a family. I have my two little girls enroll in this wonderful place, a 3 years old and 1 years old and they love it. I love the fact that they really take good care of my babies. I love this place. Thank you to the owners and personal for you hard word.
3. Houston Kidz Center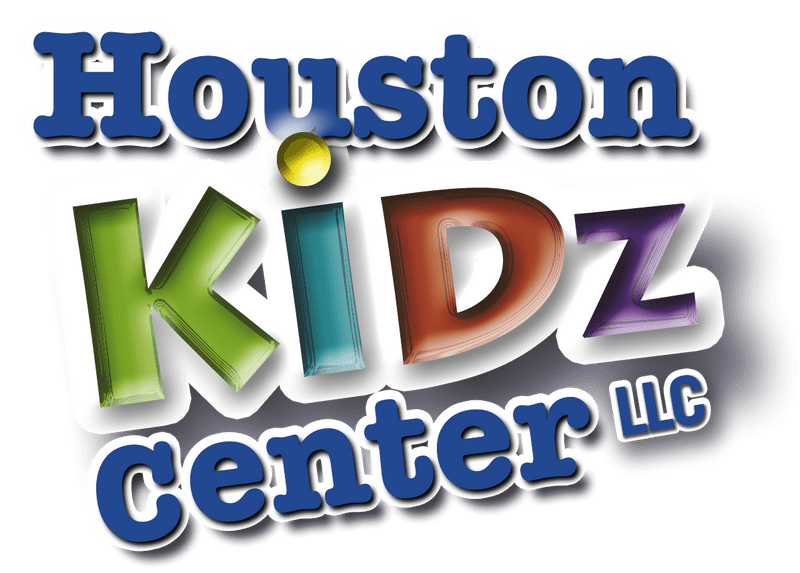 Houston Kidz Center is a preschool and childcare center that you can choose from. Here the main priority is to take care of the child so that their health is never compromised. They are provided with healthy food and kept in a hygenic environment.
The primary mission of Houston Kidz Center is to partner with the parents in their child's development. They have a life-filled environment where fun learning is promoted. The teachers are highly educated and experienced. They make sure to provide complete attention to the kids and boost their learning abilities.
Website: http://houstonkidscenter.com
Address: 713 E Airtex Dr #2, Houston, TX 77073
Phone: (281) 443-7787
Daycare Hours: Mon – Fri (6:30 am – 6 pm)
Absolutely love it! My son has been there almost two years. They are so organized and always communicate with me. I'm comfortable to talk with them about any concerns because I know they will take care of it. My son will definitely be here until he's old enough to go to school! My daughter who is 8 also attends the summer program and she rarely likes being with "strangers" but she quickly fell in love with everyone there.
I love this daycare! Everyone is so nice! Kids are always being watched. My son is learning lots! I love that its not just a daycare but a preschool makes its just so much better! Last daycare my son was at was horrible experience. I was not ready to trust anyone else with my child again; Houston kidz center changed all that for me! I feel comfortable again! Thanks 🙂 recommend 1000 percent!!!
Best daycare ever, hands down! My six year only goes for the after school care, but he is never ready to leave when I go to pick him up. The entire staff is extremely friendly and professional. The fact that its a faith based organization is just icing on the cake for me!
I love this daycare and the staff are extremely nice. It's a good place for kids. My mind is at peace ever since my child started this daycare. All round good, Christianity ,care,love,learning, environment, etc. Parents looking for a daycare in Houston city should come here. I wish they continued to elementary school.
I haven't even enrolled my son yet but the staff is incredible I talked with swemy and she was more than helpful! Can't wait to get a tour the place from the outside had everything small and older kids would like and my favorite it's Christian based
4. Creative Care Children's School
This top-rated child daycare center can be another perfect target in Houston. They have established a safe and comfortable environment for the children so that they can feel at home. Here all the teachers are great and are highly educated.
The team of teachers always focus on helping the child to develop themselves in all the necessary aspects. Children are provided with nutritional meals and snacks too. Here one can enjoy part-time as well as full-time services at an affordable rate.
Website: https://www.creativecarecs.com
Address: 1639 Blalock Rd, Houston, TX 77080
Phone: (713) 465-0011
Daycare Hours: Mon – Fri (6 am – 6 pm), Sat & Sun (Closed)
My 20 month old daughter loves coming here everyday. The staff are nice and genuinely care for all the kids. They engage in many fun and diverse activities to ensure a playful yet educational environment. They're also pretty inexpensive. I would highly recommend this daycare for any age!
I don't believe there is a better daycare in Houston! They have an amazing curriculum and fun field trip events even for my 2 year Olds class! Very affordable and awesome Teachers and Director!
We have been trying to get our child into creative care for over a year and were so lucky to finally get in! We were not disappointed, the staff is friendly and pay attention to all our needs and concerns. We are also impressed how they have been operating during Covid. Such a great daycare who really cares about the kids.
I love this daycare. All the teachers are so nice. They care and treat all the kids as if they are their own. My son has been going here since he was 6 weeks old. He will be turning 2 in about 3 months. He loves it. He enjoys making friends. He learns so much from here. Definitely would recommend this daycare to everyone.
I am very grateful for this loving daycare! The staff and Director are simply amazing. They helped my daughter transition from having a personal nanny to entering into a daycare with ease! Their ability to embrace her into the program has quickened her to acclimate well. She loves it!! Thank you Creative Care, you are all the BEST!
5. The Learning Experience – West University
The Learning Experience is a reputed and well-known child daycare in Houston. They have created a vibrant, joyous, and friendly environment where the children love to learn. Kids indulge their curiosity in learning new things through fun activities here. They have multiple programs and themes that help in the proper development of the child.
Other than that, the learning program is designed by keeping the six stages of early development in mind. They understand the role of a potential daycare in bringing positive changes in a child's life. The team of teachers goes the extra mile to get the best out of every child.
Website: https://thelearningexperience.com/center/west-university
Address: 3701 Bellaire Blvd, Houston, TX 77025
Phone: (281) 501-3297
Daycare Hours: Mon – Fri (6:30 am – 6:30 pm), Sat & Sun (Closed)
The Learning Experience- West University was given to us as a recommendation when we moved to the Houston area and I'm so glad it was. We love everything about the school. The teachers are amazing and they care so much about their students. I also love that we get daily pictures and communication from the school on our app. I can not say enough good things about the school.
My daughter had difficulty in the first days at school, one day when I came to pick her up, she was happy; she said that Ms. Jasmine styled her hair, she loved school ever since; it is incredible how small touch of caring can change a lot. Thank you, Ms. Jasmine; you made our day.
Had our three years old daughter in different schools because we moved multiple times during last three years. This school is the best one we experienced so far. The focus in this school is education, fun, and safe environment for kids. Brand new facility and really nice staff. I highly recommend this school to other parents.
Our 7-month-old baby loves his teachers and the administrative staff at TLE! The team is personable, hands on, and very responsive to parents' requests or concerns. Our son's teachers have helped his motor skills and mobility improve, and we also notice he's adapting well to a daily "schedule" for the first time. I feel comfortable dropping off my baby each day because he's happy, and I know he's well cared for.
Our daughter has been attending two weeks. All the teachers are engaging and my daughter is never sad when I drop her off. We love this school!
6. Little Bo Peep Daycare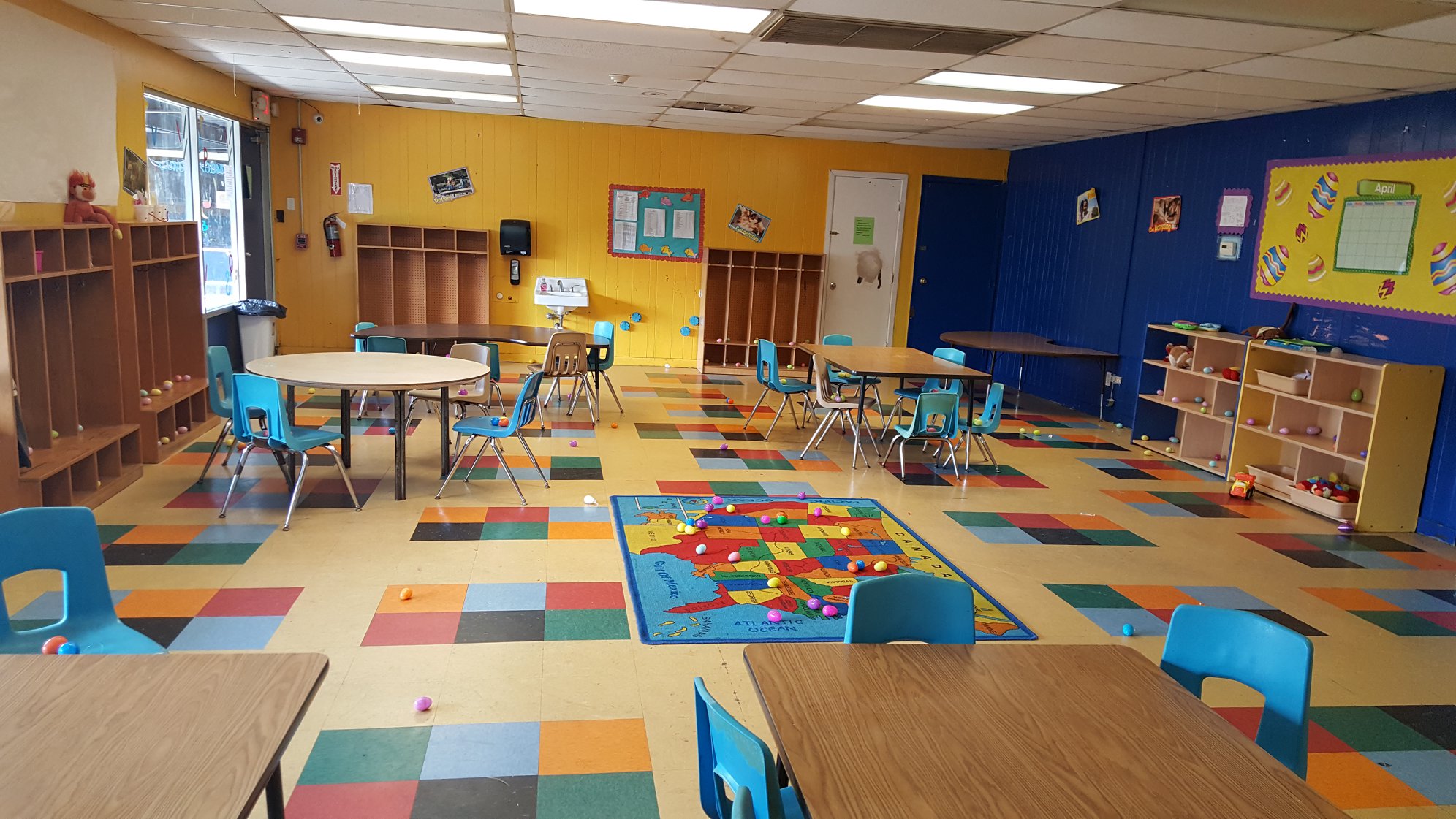 Little Bo Peep Daycare emphasizes the academic and social development of Houston children. With more than 10 years of experience, they have shaped thousands of children into well-rounded individuals. The environment provided here is not just friendly but also very vibrant.
They offer a non discriminated facility that embraces diversity. The teachers are highly educated and know how to tackle students of every type. This is because of their incredible experiences and versatile nature. Here the children can learn and grow in a secure environment.
Website: https://www.littlebopeepchildcare.com
Address: 1920 Evergreen Dr, Houston, TX 77087
Phone: (713) 921-2000
Daycare Hours: Mon – Fri (6 am – 7 pm), Sat & Sun (Closed)
My son absolutely loves his teachers and everyone there. I love being able to work knowing my baby's are in great hands !! They do so many activities with my 5 yr old he looks forward to going.
My 3 & 5 year old have been coming here for 2 years now! This is one of the Great daycare in Houston. My boys love the teachers! They also have an amazing summer program for school kids. The women here are very nice and understanding with everything. Highly recommended!
My son loves going to this daycare… staff is very loving and take good care of the kids. My friend recommended the daycare since her kids that are in their 30s now used to go here. She mentioned nothing but good experience she had, so decided to enroll my son. Now he's always talking about his day and how he loves Ms Erica. Thanks for taking good care of Baby Daniel 😍🙏🏻
Love this daycare! My son has been attending since he was 2 years old he is now 5 and still loves it. He never complains and actually looks forward to attending. Very sweet staff and I appreciate the help my son gets with his homework. Highly recommend!
Affordable daycare in Houston ! Miss Erika is great with the kids. My son just started going to this daycare and although my son at times has some rough days Miss Erika works with him to get better. They help with his homework and are always sweet when I walk in. Would highly recommend.
7. Adventure Kids Playcare
Adventure kids playcare is among the best child daycare in Houston city that you can choose. This unique drop-in childcare is perfect for children aged from 6 weeks to 12 years. The children are taught creative and learning skills through fun activities. They are kept in a friendly and comfortable environment so that they can be just themselves.
The team of Adventure Kids Playcare makes sure that the children are loved and understood better than anyone else. With about 20 years of experience, they have successfully provided high-quality educational services at affordable rates.
Website: https://adventurekidsplaycarehouston.com
Address: 10403 Katy Fwy #220, Houston, TX 77024
Phone: (713) 838-1414
Daycare Hours: Mon – Thu (6 am – 8 pm), Fri (6 am – 10 pm), Sat (9 am – 10 pm), Sun (Closed)
We love the AKP Katy location. Our two toddlers look forward to drop offs which gives us parents a ton of reassurance that they are being cared for in a fun environment. Staff is friendly and attentive to our specific needs such as sensitive skin issues and dairy intolerance. So grateful to have a drop in day care option with no long term commitments since we love to travel as well.
My son has been going here for over a year and loves it! The hours are great for my schedule and I know he is in good care when he has to stay late. They help me with potty training. They have been amazing to my family!
We used Adventure Kids' "Playcare to Go" for our wedding and they were honestly our favorite vendor. They arrived on time, managed their own setup, and then all the kids LOVED it, while their parents got to dance the night away with us! They were so easy to work with, didn't need anything from us during the wedding, and made all the kids and all their parents so happy. I would highly recommend them for anyone considering getting professional childcare for their event.
I have been dropping my daughter off here for the last year and I love this place! Everyone is so sweet and great with her and it's a perfect place for last minute daycare when the family is unavailable.
We tried using the service for the first time this evening. The staff was friendly and the facility is very nice. An hour after dropping my 5 year old off they sent me a picture of my child play air hockey… it was so cute. I love this place
8. Grandma's House Childcare Center

Grandma's House Childcare Center has been providing extraordinary daycare services over the years. They have a comfortable environment where the children can grow and discover themselves. Children are provided with home-like food items that are organic, fresh, hygienic, and tasty too.
The main priority is keeping the children safe and services. All the educators are here highly experienced and skilled. They know how to handle situations and children of every type. Here the key is to develop the kids by providing them fun learning education. The main goal is to provide them with top-notch educational services so that they can be fully developed.
Website: http://www.westoaksprivate.com
Address: 14840 Branch Forest Dr, Houston, TX 77082
I have had 2 children at Grandma's House over the past 7 years or so. I absolutely love all of staff and can tell they have a genuine care for the children. I trust that they will always do what is in the best interest of the children.
Our daughter has been here for years and we absolutely love it. The staff has been consistent and are so loving towards our daughter. I wish they offered after school pick up for our daughters elementary, I can't imagine any other place caring for her when we are unavailable. We love grandmas house!
My son attended this daycare for 9 years since 2004 when he was only 18 mos. old. We love this daycare because most of their staff are really nice. Some of the teachers there have been working for several years as more than 10 years. Their rate is quite reasonable which provides both childcare, meal and snacks. Overall, my son really enjoyed all his years attending this daycare. 🙂
My husband and I love this daycare. The staff really care about the children. The director and teachers are always ready to listen to our concerns and work with us to ensure that we know the kids are safe and being well cared for.
literally THE BEST childcare I have ever had. I am very anal about who I leave my kids with. never have I felt so comfortable with leaving my kids. My kids hate to leave, and are excited to go each day. no complaints! WE LOVE GRANDMA'S HOUSE!
Phone: (281) 496-3105
Daycare Hours: Mon – Fri (6 am – 6:30 pm), Sat & Sun (Closed)
Final Words
These were the best child daycare centers of Houston city that you can choose. They are well recognized among the parents and also completely trusted by them. So if you are a working parent, you can now work, keeping all your worries aside. This is because these daycares mentioned above will take care of your child fully. Please choose any of them without any doubt for the betterment of your child now.